Companies
Central Coast Angels Invest in Electric Skateboard Startup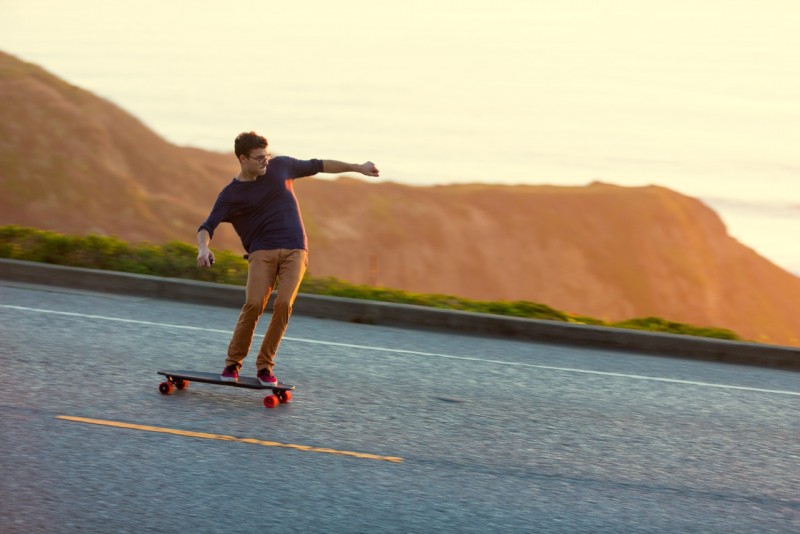 By Sara Isenberg
Founder, Publisher, Editor-in-Chief, Santa Cruz Tech Beat
December 15, 2015 — Santa Cruz, CA
Just when I thought the year was winding down (from a local tech news perspective) and that the only article left to write was a "Best of 2015" article, this hot announcement comes across my desk.
Central Coast Angels Makes Substantial Seed Investment In Inboard Technology
Here's the scoop on this serious stamp of approval.
Central Coast Angels (CCA), an investment group formed with the objective of providing capital and mentorship to entrepreneurial companies in the Monterey Bay region, has backed personal electric transportation startup Inboard Technology with a "substantial" seed investment.
Excellent fit for Santa Cruz
The CCA group, made up of over 20 members who meet monthly to evaluate start-up companies in our region, identified Inboard as an ideal company for investment.
"Inboard's first product offering, the M1 electric skateboard, will be part of the next wave in personal transportation," said Ed Colligan, member of the Central Coast Angels, and former President and CEO of Palm. "Their product, brand and management team, many of whom are action sports experts, are a perfect fit for Santa Cruz. We believe they have an excellent opportunity to build a diverse product line and scale into a major personal electric transportation company in our region."
Ed Colligan is the brother of local community activist and investor, Bud Colligan. Both are members of CCA.
The M1 product can be pre-orderded online for $1,399.00 with an estimated ship date of April/May 2016.
"Having Central Coast Angels, who are located in our backyard, as investors and advisors is an invaluable asset", said Ryan Evans, CEO of Inboard Technology.  "It's great to see they share our vision for the potential of personal electric lightweight transportation, and have the resources and expertise within their team to help us bring our broad product line to market."
Central Coast Angels was founded in 2013 by a group of entrepreneurs committed to the Monterey Bay region that share a vision of increased opportunity for the people who live here. They provide early-stage financing to select innovative companies who are building businesses located in the region. CCA's portfolio includes market.space, NextSpace, PayStand, PredPol, SupplyShift, Tuul, and Yardarm.
Inboard Technology Inc. was founded in 2014 and is at the forefront of the emerging personal electric transportation space. They are known for their feature rich products and a design aesthetic unmatched in the market today. Inboard Technology is based in Santa Cruz.
###
If you wish to republish this article, please follow our Terms of Use.
###