Featured
Warning: Read Before Going Back to the Office (By Ryan & Jeremy)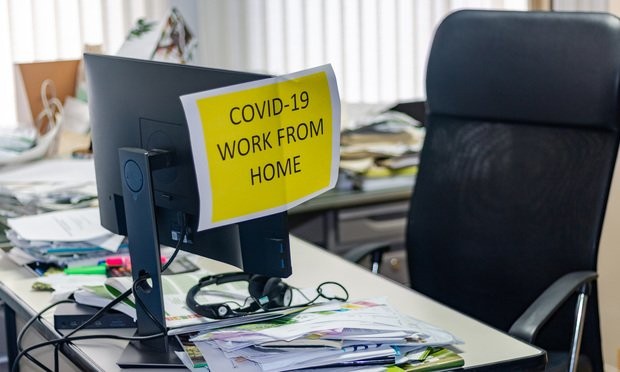 By Ryan Coonerty & Jeremy Neuner
Co-authors of The Rise of the Naked Economy — How to Benefit from the Changing Workplace and co-founders of NextSpace.

March 4, 2021 — Santa Cruz, CA
(Photo credit: Credit: KornT/Shutterstock.com)
As needles with vaccines go in arms, so too, do executives put pen to paper to decide the future of the traditional office. Some high profile companies have already made their decisions, but they represent only a small fraction of companies and workers. Now is the time for workers and managers alike to have serious conversations about how, when, why and where they want to work. This is a once in a lifetime opportunity to align work with the needs of our lives and planet. It won't be easy.
We know this because nine years ago, we wrote a book that predicted the end of the traditional workplace. We believed that the unrelenting forces of economics, technology and demographics — as well as the fact that almost everyone we knew hated their commute and cubicle — were going to make it so. We were also inspired by the hundreds of members of our coworking spaces who had figured out how to make a wonderful living and life by opting out of the traditional way to work. Although it feels as though a lifetime has passed in the intervening years, it is easy to remember the reaction to our call for the revolution of work — no one cared.
The pandemic may change that. It has exposed the many, many weaknesses of the traditional office spaces that have been ruining lives and our planet for two generations. First, office space is expensive and mostly empty. Second, employees hate it (mostly, see below). Third, it turns out that if you let people choose how, when, where and why they work, they are more productive and happier.
Continue reading here: https://www.linkedin.com/pulse/warning-read-before-going-back-office-ryan-coonerty/
###
Tagged Jeremy Neuner, Ryan Coonerty