Companies
New executive director announced for Santa Cruz Works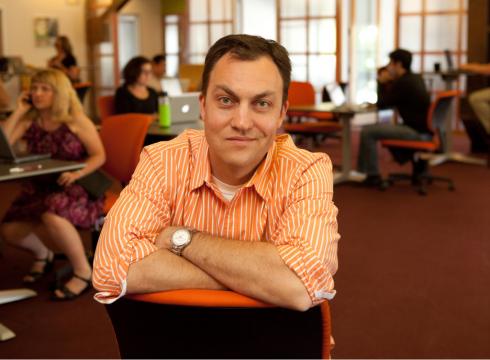 By Sara Isenberg
Editor-in-Chief, Santa Cruz Tech Beat
March 3, 2015 — Santa Cruz, CA
Santa Cruz Works announced today that Jeremy Neuner, former CEO and current chairman of the board of NextSpace, has joined as executive director.
Neuner recently transitioned from his role as CEO of NextSpace. Neuner will help shape and execute SCW's overarching strategy by drawing on his years of experience in fostering the local tech community.
"After spending six years building NextSpace, I wanted to return to my roots and spend more time working with and for the people and the companies of the Santa Cruz tech ecosystem," Neuner said.
Neuner's history of advocacy for the Santa Cruz business community, first as the city of Santa Cruz's Economic Development manager and then as the CEO of NextSpace, made him a natural fit for the position. "I continue to believe that Santa Cruz has a rich and diverse mixture of people, talent, and companies," Neuner said, "and I'm honored and excited to use this new position to move Santa Cruz Works forward and to strengthen our local tech ecosystem."
Bob Cagle, the CEO of local software company productOps and the President of SCW's board, said, "We have a big vision for Santa Cruz Works. We firmly believe that Santa Cruz Works can be driving force behind linking local tech workers to local job openings, better connecting the leaders of the Santa Cruz tech ecosystem, and providing opportunities for the tech community to learn with and from each other. We're confident that Jeremy has the right mix of skills and experience to help us rapidly move that vision forward."
Neuner will spearhead the next phase of the Santa Cruz Works marketing campaign, develop the next phase of the organization's programming efforts, and create a broader content strategy to tell the stories of the people and companies in the Santa Cruz tech ecosystem. Neuner's appointment as executive director marks the next evolution in the growth of Santa Cruz Works.
###
Tagged Jeremy Neuner