Companies
MakersFactory Scores Home Run by Partnering with CTL to Distribute GBL Server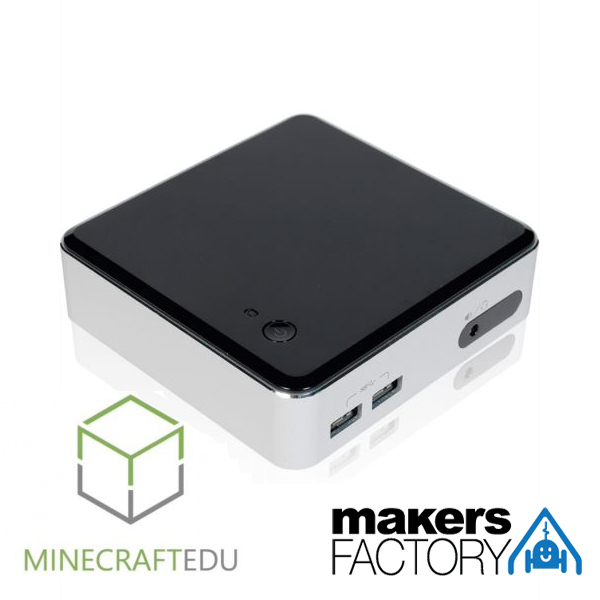 By Sara Isenberg
Founder, Publisher, Editor-in-Chief, Santa Cruz Tech Beat
November 19, 2015 — Aptos, CA
CTL has teamed with MakersFactory and Intel to bring you a the CTL GBL (Game-Based Learning) Cube, a portable classroom game server. The CTL GBL Cube helps teachers enhance student engagement through multiplayer game-based interaction. The Cube hosts its own Wi-Fi, so there's no need to depend on the school's IT support.
"I am happy to report that MakersFactory has scored a GBL home run by teaming with CTL.net and Intel to manufacture and distribute our classroom game server. GBL and CTL are a new beginning for MakersFactory. CTL and MakersFactory will concentrate on serving the education marketplace with K-12 Minecraft game based learning. In development is our new STEAM Center product kit that will integrate a 3D printer into our GBL system," said MakersFactory CEO, David Britton.
About a year ago, MakersFactory relocated from downtown Santa Cruz to the Cabrillo College campus.
Included in CTL's product are MinecraftEdu Worlds, Mods, lesson plans, all prepared to Common Core and NGSS requirements. The GBL Cube supports up to 35 concurrent students, allowing the entire class to participate in MinecraftEdu education. Minecraft has 100 million worldwide users.
Features and benefits of the CTL GBL Cube classroom game server include:
•    4th Generation Intel Core i5 processor
•    60GB mSATA Solid State Drive
•    Fully integrated for out-of-the-box deployment
•    Student management tools
•    System set-up tools and instructional materials
•    Flexible LAN configuration options
•    Secure system
•    Professional development to shorten learning curve
•    Wide range of lesson plans
•    Pre-configured MineCraftEdu Worlds
•    Custom educational MineCraftEdu Mods
The CTL GBL Cube starts at $1349 and is now available from CTL.
CTL is a Portland, OR electronics company that manufactures and markets CTL PCs, monitors, laptops, tablets, servers and high performance workstations.
###
If you wish to republish this article, please follow our Terms of Use.
###
Tagged Cabrillo College, Makersfactory