Companies
82% Micro Business Summit returns April 28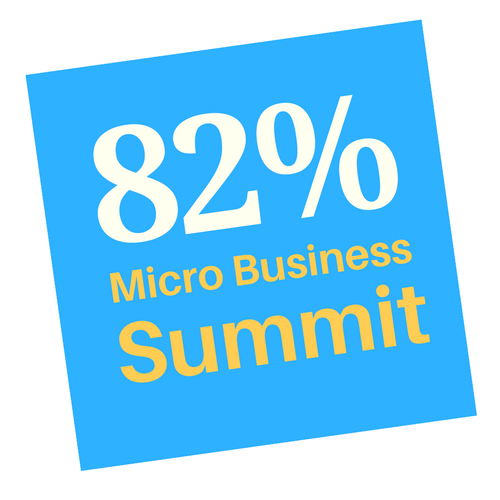 (Contributed)
March 16, 2017 — Santa Cruz, CA
The biggest small business event in Santa Cruz County returns April 28, 2017 when up to 500 local business owners gather at Cabrillo College to collaborate, share ideas and learn how to grow their business from leading entrepreneurship experts.
What: 82%: A Micro-Business Summit
When: Friday, April 28, 2017, 8 a.m.-6:30 p.m.
Where: Cabrillo College, 6500 Soquel Dr., Aptos
A project of the Santa Cruz County Office for Economic Development, this year's event features a range of speakers on topics including managing cash flow, technology for startups, working with millennials, making the Internet work for you and more.
"We're building on the success of last year's Micro Business Summit with even more exciting speakers and topics," said Barbara Mason, economic development coordinator for the County of Santa Cruz. "Small businesses are the backbone of our local economy. We want to support these entrepreneurs, because their success lifts our entire community."
Tickets for the "82% Micro Business Summit" are on sale now. For $49, participants will be able to choose from a range of dynamic speakers and breakout seminars, receive a complimentary breakfast and luncheon and have access to an afternoon mixer as well as fantastic raffle prizes. Enrollment is limited to 500 participants.
Registration is available at www.microbusinesssummit.com. Follow the event on Facebook at www.facebook.com/82percent.
"The 82% Micro Business Summit was a great experience, and we left with ideas that we implemented, and contacts that have become sales," said Doug Conrad, owner of Boulder Creek Hardware.
In Santa Cruz County, 82 percent of business are classified as small, meaning they employ nine or fewer people. With the rise of the "gig economy" and the rapid growth of self-employed individuals, these micro-businesses are likely to become even more important to the overall health of the local, state and national economies.
This year's sponsors include KSBW-TV (Platinum); Kaiser Permanente, Bay Federal Credit Union and PayPal (Gold); California Community Colleges (Silver); and Santa Cruz County Bank, Cat & Cloud, Santa Cruz Tech Beat, KSCO Radio, Lighthouse Bank, Santa Cruz County SCORE and Cruzio Internet (Bronze).
The Santa Cruz County Department of Public Works Green Business Program is sponsoring the luncheon, while Santa Cruz County Workforce Development Board is sponsoring the reception and mixer.
The event is being produced by a partnership that includes the Santa Cruz County Office for Economic Development, Santa Cruz County Small Business Development Center, Slingshot SV, The Root Group, San Lorenzo Valley Chamber of Commerce and Santa Cruz County SCORE.
###
Tagged Cabrillo College, County of Santa Cruz, Micro Business Summit