Events
Visionaries of Santa Cruz at December Tech Meetup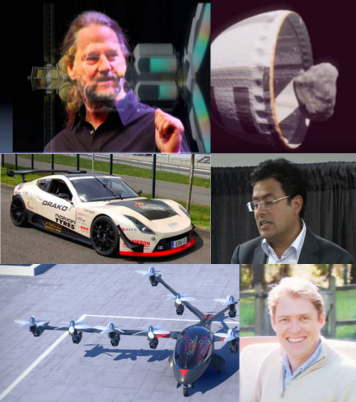 (Contributed)
November 12, 2015 — Santa Cruz, CA
Santa Cruz New Tech Meetup invites the community to the December event to wrap up the year with Visionaries of Santa Cruz.
Santa Cruz New Tech Meetup
Wednesday, December 2, 2015 at 6pm
Theme: Visionaries of Santa Cruz
Del Mar Theatre
$15 in advance, $20 at the door.
Speakers include:
Dr. Bruce Damer will explain New Space and his NASA project which can get us to Mars… and back. hmmm… Matt Damon… The Martian sequel…?
If you have never heard of Drako Motors, it is because Shiv Sikand has kept it secret until he recently set a lap record at Germany's Nürburgring Nordschleife using his Drako DriveOS.
JoeBen Bevirt will talk to us about Joby Aviation and his 2-person electric aircraft with vertical liftoff which can get us from the congestion of San Francisco to Santa Cruz… in 15 minutes.
Ten Santa Cruz luminaries will give us their predictions for 2016.
Plus all the usual: Learn about hot new technologies and mingle with fellow entrepreneurs, investors, bloggers, and tech enthusiasts.
Doors open at 6pm. Admission is $15 in advance, $20 at the door.  Includes food, and live music. Beer and wine sold separately. Attendance limited to 285. RSVP now.
###
Tagged Santa Cruz New Tech Meetup