Companies
OpenCounter Launches in Boston and Orlando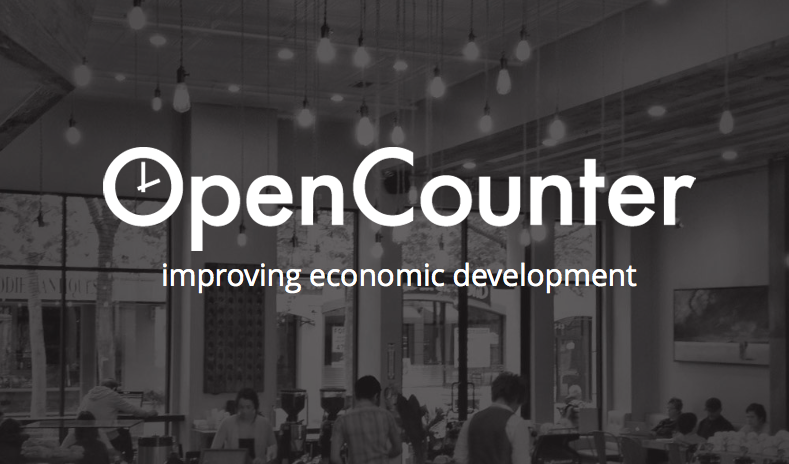 By Sara Isenberg
Founder, Publisher, Editor-in-Chief, Santa Cruz Tech Beat
November 5, 2015 — Santa Cruz, CA
A few days ago, Boston Mayor Martin J. Walsh unveiled the Boston Permits & Licenses online platform, the latest step in making Boston's permitting process easier, clearer, and more predictable. The platform is the product of a partnership with OpenCounter and Accela, and will focus on supporting businesses, homeowners, and contractors through the entire permitting process.
What does this have to do with Santa Cruz?
OpenCounter hails from Santa Cruz. Originally launched by the City of Santa Cruz, OpenCounter was named as one of 5 Civic Startups to Watch in 2015. OpenCounter helps entrepreneurs to get their businesses up and running more quickly and easily by providing an online interface to the permitting process at City Hall. By asking the right questions, in the right order, business owners see the requirements, fees, and processing time that will apply to their planned use and location.
In mid-October, the City of Orlando, FL, announced the launch of a Small Business Digital Permitting. This is also an OpenCounter site. Orlando Mayor Buddy Dyer tasked a team from across city hall to provide a one-stop website where entrepreneurs seeking to open or expand a business can check zoning, identify permit requirements, estimate the costs and fees associated with their project and learn about incentives. The launch of the site is Orlando's first step to building a Digital City Hall that will allow businesses, residents and visitors to access city services via the internet versus having to come into City Hall.
OpenCounter was piloted through a Code for America fellowship in the City of Santa Cruz, CA and has been supported by the John S. and James L. Knight Foundation.
###
If you wish to republish this article, please follow our Terms of Use.
###
Tagged OpenCounter