Companies
OpenCounter: One of 5 Civic Tech Startups to Watch in 2015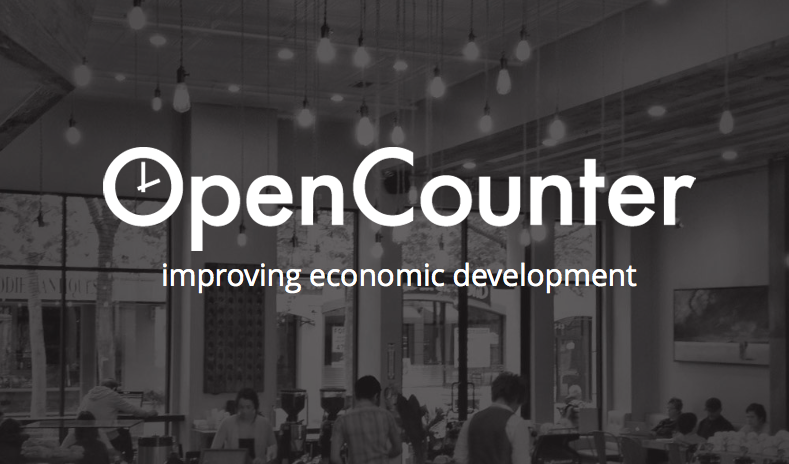 By Sara Isenberg
Editor-in-Chief, Santa Cruz Tech Beat
January 23, 2015 — Santa Cruz, CA
National recognition for OpenCounter; new partnership with Boston
Government Technology (govtech.com) recently named OpenCounter as one of 5 Civic Tech Startups to Watch in 2015. Govtec writes:
Most governments haven't mastered the art of innovation, but they're getting better at finding partners to help them move in the right direction.

Cities, states and federal agencies have taken to a crop of civic tech startups that promise new ways of solving often long-standing challenges. These adroit and ambitious tinkerers have plugged their skills into government service gaps. A decade ago the idea was unthinkable. Today it's indispensable, especially for localities pressed between hard budgets and big demands. In 2014 startups proved they could chop costs, improve products, expedite services and free up resources for governments.

OpenCounter emerged as a Santa Cruz, CA, based question-and-answer service, a cloud platform that guided entrepreneurs through the regulatory jungle of the business registration process. Since its inception, co-founders Joel Mahoney and Peter Koht have seen their startup flourish as the company has embedded itself in multiple municipalities nationwide. In 2015 the startup is raising the stakes again through a partnership with the city of Boston. OpenCounter's services will be used with 60 varieties of Boston municipal permits, which generate an average of $60 million for the city annually. The two-year project will create a suite of services to serve commercial permitting, residential permitting, special events permitting, and additional assortments of stand-alone license applications.
OpenCounter helps entrepreneurs get their businesses up and running more quickly and easily by providing an online interface to the permitting process at City Hall. By asking the right questions, in the right order, business owners see the requirements, fees, and processing time that will apply to their planned use and location.
OpenCounter was built through a partnership between the City of Santa Cruz and Code for America in 2012. It's growth has been supported by the John S. and James L. Knight Foundation and the Code for America Accelerator.
City of Boston's Department of Innovation and Technology selects Accela, in partnership with OpenCounter
In December 2014, the City of Boston announced the partnership with Accela and OpenCounter.
"We've already made deep improvements to the way the public does business with the City by taking steps to streamline and improve licensing and permitting operations, but there's always more to be done," said Mayor Walsh. "This partnership with Accela and OpenCounter will take us further, creating a coordinated and seamless experience across departments for residents and business owners seeking permitting and licensing through the City." — Martin J. Walsh, Mayor of Boston
"We're very excited about the engagement with the City of Boston. Not only do we get to work with a world class city and its amazing staff, but the project allows us to accelerate our product roadmap to include residential and special event permitting as well as tools for professional contractors." — Peter Koht, OpenCounter Co-founder
OpenCounter Features:
Unified application portal to development services tailored to the community's existing rules and processes
Designed for citizens, easy to navigate, easy to use.
Online zoning lookups (including complex overlays and special districts.
Content can be triggered by location, business type or user inputted answers
Target Users
Economic Development Officers and Bureaus
Planning & Community Development
Chambers and EDOs
City and County Managers
Current Clients
Boston
Indianapolis
Palo Alto
Los Gatos
Scotts Valley
Santa Cruz
Seaside
Gonzales
Salinas
Pacific Grove
Canby (OR)
Read original govtech article here: http://www.govtech.com/products/5-Tech-Startups-to-Watch-in-2015.html
Read Boston's press release: http://www.cityofboston.gov/news/default.aspx?id=17888
###
Tagged OpenCounter