Companies
Q&A: Jason Kaehler: Asylum Labs Accepted into Prestigious London Accelerator

By Sara Isenberg
Founder, Publisher, Editor-in-Chief, Santa Cruz Tech Beat
October 8, 2015 — Santa Cruz, CA
I had a recent opportunity to catch up with Jason Kaehler, CEO of Asylum Labs, a local mobile game studio. On the eve of leaving for a month in London and Tel Aviv, Asylum is one of only seven startups of 250 applicants accepted to a prestigious accelerator. More on that, below.
SCTB: It's been over a year since SCTB published Asylum Labs: Going after 'Social Casino.' Is your focus still 'Mobile Social Casino'?
JK: Here at Asylum Labs we remain squarely focused on the opportunities within the Social Casino genre. We have seen strong year over year growth in the sector and customers are demonstrating a robust appetite for new content. Having said that, 2014 was a huge year for M&A in our space with consolidation at the top making for stiff competition from the major players. Our strategy continues to be product differentiation through 'Social 2.0' features.
SCTB: How many people work at Asylum? What are your plans for growth?
JK: Our core team of four has two of us in Santa Cruz and two of us in North Bay Area. We try to meet physically as often as possible. We do utilize contractors when necessary and work closely with a good friend's company in China called NXA. From a growth perspective, we plan on staying lean and nimble for some time. There are some discussions happening which would accelerate growth and necessitate a physical location (probably downtown Santa Cruz) but it's still early. We work really well distributed and are not in a rush to grow unless that's the absolute best move for the company's long-term viability.
SCTB: What's new at Asylum over the past year?
JK: We have been focusing on Wild Party Bingo (WPB), The World's Most Social Bingo Game!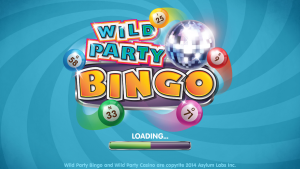 At a high-level, we've been executing against our WPB 'roadmap' and focusing on business fundamentals like user Acquisition, Retention and Monetization (ARM).
The game has been live for a year, and as many of your readers may know, software development doesn't stop when you 'ship' anymore; it's a constant effort to improve your value proposition to an increasingly fickle free-to-play customer. We have added all kinds of cool features like social lobby, slots games, earn wall opportunities, and new platforms. The game is now available on iOS, Android, Facebook, Playphone, Yahoo, and Amazon. A lot of our efforts have gone on 'behind the scenes' tuning the gameplay and the economy. We've setup a customer support system, and even added our first moderator. We have begun to build a really great community around WPB of wonderful people who help each other and support the growth of the game. Ultimately we believe this community will be critical to our success and a significant amount of energy has been invested by me personally into this area of the business.
SCTB: You've got some exciting news to share! Asylum has been accepted to the WH Labs (William Hill) accelerator and will be in London for a month attending it.
JK: Larry Holland, our CCO, and I leave for London in a few days. We will spend a month on-site which includes one week in Tel Aviv visiting a William Hill satellite office. The purpose of the trip is to explore opportunities for us to work together with WH. William Hill is not well-known here in the US, but they are a household name in the UK and Europe. They have a market cap of $4.5B and approximately 16,000 employees worldwide. They are primarily a real-money online gambling company with a strong sports betting core.
SCTB. What is the focus of this accelerator? What is the significance of this to Asylum?
JK: Broadly speaking, many of today's 'mega-corporations' (which I define as anything over $2B) have a fundamental innovation problem. They have built up such significant bureaucracy that it has become very difficult for them to do anything truly new and exciting. The best minds inside these companies understand this and that need has driven a recent explosion in the popularity of incubators/accelerators. For William Hill, organizing something like this allows them to 'see whats out there' first (in the forms of applicants) and then cherry-pick a handful of early-stage companies they believe will ultimately add value to their core business. For us, it gives us access to 'real-money' gaming (as opposed to free-to-play) which is a logical market for us to move into. We anticipate the accelerator will give us unique insight into how WH handles things like marketing, analytics, retention, and virality. We are also excited to discuss what opportunities for new products may arise from our collaboration.
SCTB: Asylum was one of only seven startups accepted of the 250 applications to WHL. Wow. What attracted them to accept your company?
JK: They were primarily attracted to our core vision, something we call 'Social 2.0', which is a really Big Idea about where gaming needs to go in general. We believe everything is more fun with friends, right? So we have focused on multi-player, richly-social experiences where it's easy to make new friends or invite existing ones. We want to capture that feeling you have during family board-game night, or cheering together around a craps table…. or even your weekly poker game with your buddies. These are emotionally resonant inter-personal moments that add real value to our lives.  WH played Wild Party Bingo, saw the vision demonstrated, and reached out to us. When we began to discuss our core technology platform, ArcLight, they became especially intrigued because they understand the value of new platform technology for reaching new markets.
SCTB: You mention WHL made an investment in Asylum. Nice. What can your share about this?
JK: Unfortunately we cannot discuss details around this event. I can say we are opening a seed-round with WH as the lead investor. The deal does not put any constraints on us as a company and we are extremely happy to have them backing our efforts.
SCTB: What do you most hope to come away with after the month in London at WHL?
JK: Ideally we will have laid the groundwork for future collaborations with William Hill. By spending time with their experts we can gain both insights into their business and understand on how best to leverage the the relationship for our own. We've also had some early exploratory discussions about new product which the team is very excited about.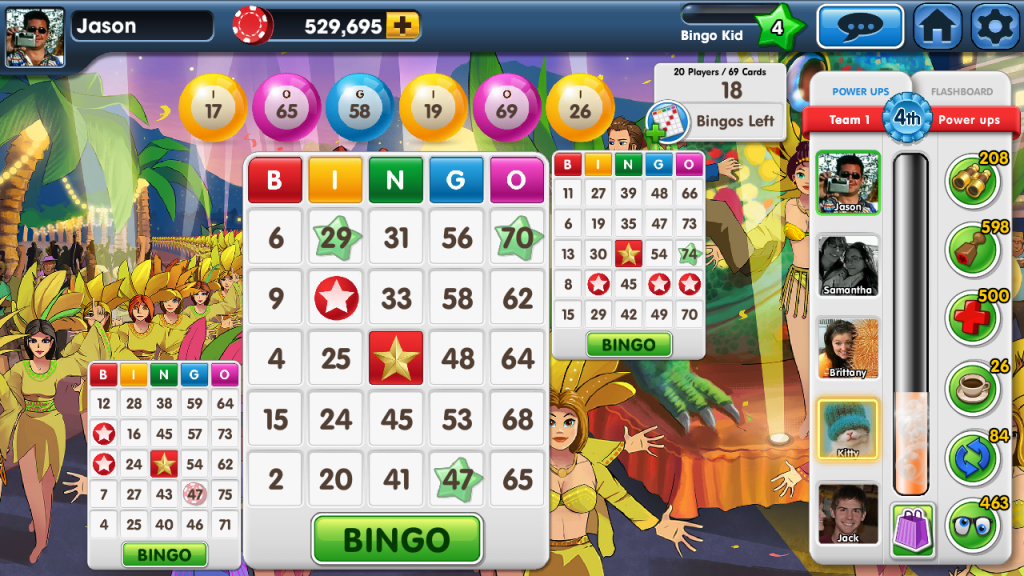 ###
If you wish to republish this article, please follow our Terms of Use.
###
Tagged Asylum Labs, game design, game developers, gaming