Companies
Idea Fab Labs Plans Grand Opening for August 7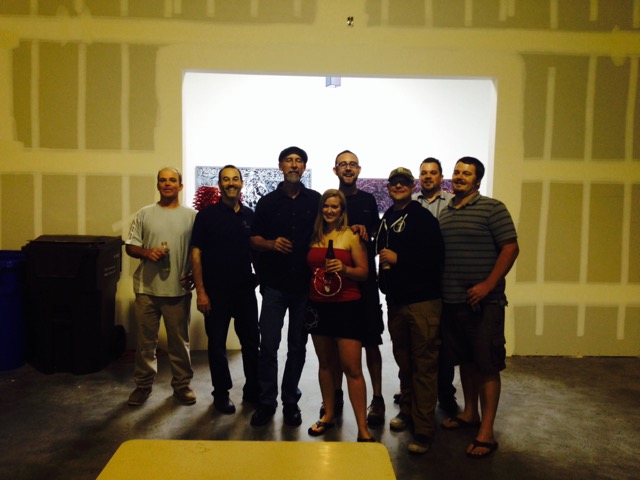 By Paige Welsh
Special to Santa Cruz Tech Beat
July 24, 2015 — Santa Cruz, CA
(Photo above: Members and leaders of Idea Fab Labs stand ready to welcome Santa Cruz to their open house and hopefully create art for many years to come. Contributed.)
Idea Fab Labs welcomes the public to its grand opening event
Friday August 7, 6:00-9:00 pm
2879 Mission Street Extension, Santa Cruz, CA 95060

Open to the public

Live demonstrations of cutting edge crafting tools, 3-D printers, laser cutters
installation pieces on display
"Come join our Zone Managers, members, and special guests while we take you around and demonstrate you what can accomplish with these tools for your art, home, and fabrication," says Shannon Stillman, the business partner of Idea Fab Labs' founder, Erin Banwell.
Originally based in Chico, Idea Fab Labs is excited to show off its newest location just off of Mission Street. Idea Fab Labs offers memberships that will give participants access to the tools of the future, including a CNC mill, 3-D printers, a laser cutter, and much more. They hope to bring together a community of Santa Cruz makers by providing a space where creators can exchange ideas and make excellent art.
The grand opening event will give guests the opportunity to see what happens when technology intersects with art through larger than life installation pieces and live demonstrations. If you've been wondering about how to take your art and craftsmanship to the next level, come to the open house and see what Idea Fab Labs has to offer.
To learn more about Idea Fab Labs, read our previous article, Access to Tools of Science Fiction, published in Santa Cruz Tech Beat on May 14, 2015.
###
Paige Welsh is a  recent UC Santa Cruz graduate with a marine biology major and literature minor. She can be contacted at phwelsh@ucsc.edu.
Tagged Idea Fab Labs