Companies
Q&A: Diana Rothschild on NextSpace's Evolving Website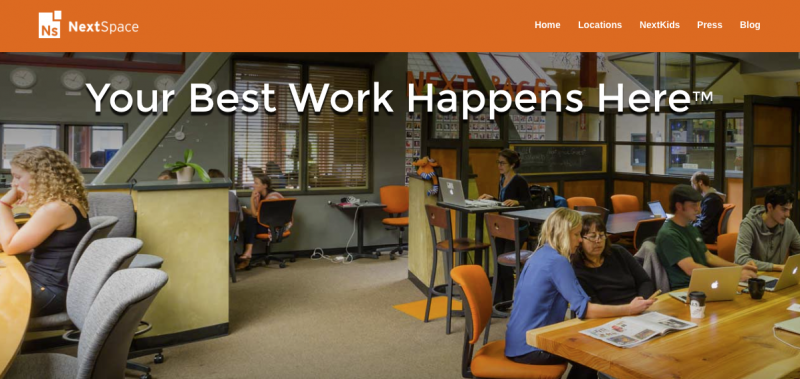 By Sara Isenberg
Founder, Publisher, Editor-in-Chief of Santa Cruz Tech Beat
June 5, 2015 — Santa Cruz, CA
I recently had the opportunity to ask Diana Rothschild, NextSpace CEO, a few questions about NextSpace's newly relaunched website. The first phase was just released, and more is in the works. Let's find out what's coming up.
SCTB: NextSpace just launched a new website today (May 28), http://nextspace.us, the corporate site for all nine locations. What's new and different from the previous website? What problems were you trying to solve with this new website?
DR: The old NextSpace website tried to pack as much content and functionality into its pages as possible. It was cluttered, and confusing, and far from an intuitive experience. Our thinking was to make the new version as simple as possible for folks to navigate and find the information they need. With the new site we basically stripped everything away, cleaned up the look, and repopulated it with concise content to make sure these problems didn't persist.
SCTB: Is the new website's focus on new visitors/members or existing NS members?
DR: The new site focuses on bringing new visitors in our doors. To that point it's got everything it needs, and equally important, nothing that it doesn't. We spend so much time actively curating the communities within our spaces that we knew our most pressing need was for a site that allowed us to show more folks what our idea of community looks like, so that's the one we built.
SCTB: You didn't launch all of the expected functionality in this release. What new functionality is coming up?
DR: We've got a couple releases on the way that will focus on our members and partners, respectively. We're interested in creating more ways for our existing members to engage with one another and utilize each others skill sets, and want to use technology to make this as easy as possible.
SCTB: Wow, I'm on the cover of the new home page, standing at "my" desk where much of SCTB is created! How cool is that!?
DR: Congratulations! We decided that the line of thought guiding the development of this site was showing people what it's like to work at NextSpace, and wanted everything on the site to stem from that idea. The photos were taken during actual workdays in our spaces, and as a result everyone featured in them is someone who uses NextSpace to be at their productive best. We would never use models when we have such brilliant (and attractive) members in our midst!
###
Tagged NextSpace