Companies
Travel Diary: Coworking in Santa Cruz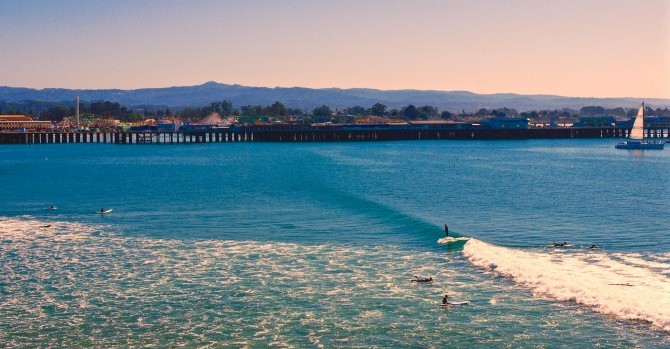 By Rosie Allabarton
Content Manager & Copywriter at CareerFoundry
June 27, 2015 — Santa Cruz, CA
Although Silicon Valley is the poster child of the region, Santa Cruz brings just as much to the table and this is nowhere more evident than through the crop of unique working spaces now popping up all over town.
Digital nomads are flocking to do their coworking in Santa Cruz with just 40 minutes drive to Silicon Valley, and the reward on arrival of 29 miles of beaches. Santa Cruz has a bustling community of excited free spirits, all committed to bringing their creativity and innovation to a new working lifestyle.
From tech companies, to freelancers, entrepreneurs to business incubators; coworking spaces are providing customized work environments that offer the professional, productive atmosphere people need with the lifestyle those same people have worked so hard to create for themselves included.
So if you're longing for the coast, and a working week with a laptop under one arm and a surfboard under the other sounds pretty fine, these four Santa Cruz coworking spaces may be just the thing to make your dreams come true.
Continue reading here http://blog.copass.org/coworking-in-santa-cruz/ to learn more these coworking spaces in Santa Cruz:
Outsite
NextSpace
Cruzioworks
ChangeBound
Bonus – Code & Surf Retreat!
###
###
Tagged ChangeBound, Cruzio, NextSpace, Outsite