Companies
Narrative / Lithomobilus Selected for Publishing Startup Challenge

By Sara Isenberg
Founder, Publisher, Editor-in-Chief of Santa Cruz Tech Beat
May 21, 2015 — Santa Cruz, CA
[Editor's note: For background, read Lithomobilus Ebook Platform Enables Multi-Threaded Narratives, by Narrative Technologies CEO and Founder, Lise Quintana, published by Santa Cruz Tech Beat, July 5, 2014.]
Lithomobilus selected as semi-finalist in startup pitch competition at BookExpo America 2015
The people behind Narrative Technologies' Lithomobilus ereading software will be at BookExpo America 2015, May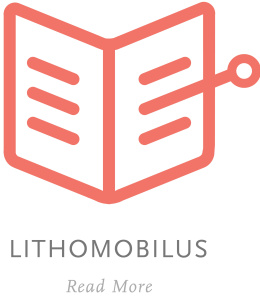 27-29. In its second year, the Startup Challenge, created by BookExpo America (BEA) and Librify, showcases the most innovative startups in publishing.
Lithomobilus is proud to be selected as a semi-finalist. Narrative Technologies is startup based in Santa Cruz.
Startup Challenge sponsors Ingram and Sourcebooks have created the opportunity for Lithomobilus to present the platform to top VCs and book publishing professionals. Read about BEA here: http://www.bookexpochallenge.com
Narrative Technologies created Lithomobilus, an ereader platform providing a host of new narrative possibilities for authors to expand the way they tell stories—from notes to side narratives to fully nonlinear works, collaborative works, and commentary in context, without the reader ever having to leave the text. Designed with a flexible platform, Lithomobilus can be optimized for publisher needs and capabilities.
"We're excited to be part of Startup Alley, and to not only showcase our exceptional technology, but represent Santa Cruz while we're there. We're at an important point in the evolution of ebooks, and Lithomobilus has a big part to play in that evolution," said Lise Quintana, CEO and Founder, Narrative Technologies.
Lithomobilus invites you to try out their app and experience a new way of reading not limited to "the book." Available as a free download for iPad and iPhone (iOS 7 or higher) here: http://apple.co/1aDn7dH
For more information, visit http://lithomobilus.com
###
Tagged Lithomobilus, Narrative Technologies