Featured
Can having a PhD open doors for you in science writing?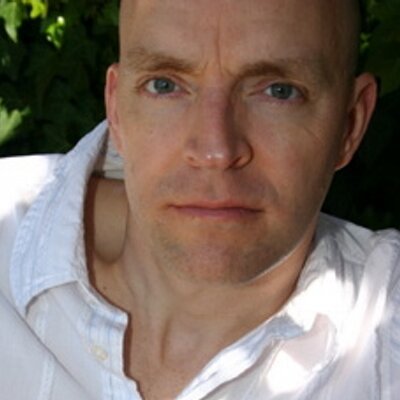 By Rob Irion
Director, Science Communication Program, UC Santa Cruz
(Photo above: In addition to being Director of UCSC's Science Writing Program, Robert Irion is a freelance magazine journalist and former U.S. correspondent in astronomy and astrophysics for Science. Photo source: @RobertIrion)
April 23, 2015 — Santa Cruz, CA
Science communication: a career where PhDs can make a difference
Abstract:
Among careers for biologists with PhDs, science communication is one of the most diverse and rewarding pathways. Myriad options exist, from traditional journalism to new media, from writing for specialists to working in public outreach. Textbooks, mass-market books, and freelance writing that combines many of these pursuits are all viable choices. Communicating about science allows researchers to step away from the minutiae of a subdiscipline and to once again explore the breadth of science more fully through an ever-evolving array of stories. A doctoral degree can confer distinct advantages in the eyes of prospective editors and employers. Here I describe those advantages, possible career directions, and steps toward making such a transition.
Introduction:
What is science communication? Broadly speaking, it is conveying news to the public about the scientific enterprise: research discoveries, their possible effects, and the processes of science. Science communicators are journalists, writers, editors, multimedia producers, authors, exhibit developers, and educators. They translate the language of science and the specifics of a research project into prose and images that inform, inspire, and illuminate. Many such stories simply create a sense of wonder about the natural world and our place in it. Increasingly, however, society faces crucial issues that require sound scientific judgment to address, such as the roles of genomics and technology in biomedicine, the continued threat of infectious diseases, and the health and environmental effects of climate change. Strong science communication can make a difference, both for naturally curious children and for adults who help steer policies with their actions, votes, and dollars.
Today, citizens read and learn about science through so many channels. The media landscape may seem hopelessly fractured, but in fact it is more open than ever before to entrepreneurial reporting about research and the people who do it. The best science communicators draw upon our desires to tell stories to one another. When we lose ourselves in an in-depth magazine article, an investigative blog post, or an engrossing online video, it is because the creator has taken the time to tell us about scientists and their passions. In addition, when the stories describe a specific set of results, the best science reporters take time to get the details right—and to reflect the views of those who might not concur.
That's where former scientists can sparkle…
Continue reading full article here: http://www.molbiolcell.org/content/26/4/591.full
###
Tagged UC Santa Cruz