Companies
Five UCSC students present futuristic game at IndieCade Showcase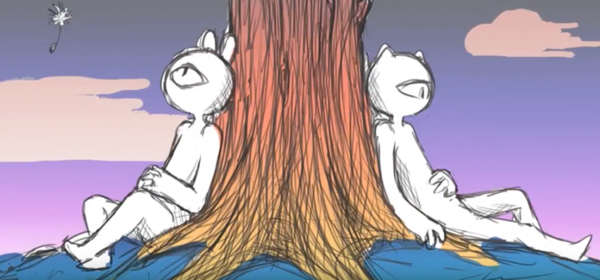 By Scott Rappaport
UC Santa Cruz
June 26, 2018 — Santa Cruz, CA
A group of five students from UC Santa Cruz presented their game, Meet Me in the Garden, at the Electronic Entertainment Expo (E3) in Los Angeles last week as part of the annual IndieCade Showcase.
Now in its second decade, IndieCade, is the largest independent games festival in the country, celebrating games from around the globe.
Meet Me in the Garden was created in a class titled "Speculative Futures: Games for a Different World," taught by Marcelo Viana Neto, a lecturer for the Art and Design: Games and Playable Media program (AGPM) in the UCSC Arts Division.
The students were asked to choose a major socio-political issue to research—such as racism, gender discrimination, or classism—and create a vision for the world where these issues have been resolved. After an initial research phase, they designed and produced original games for their imagined future.
Meet Me in the Garden is a cooperative puzzle-based narrative-building game that encourages a genuine connection between players. It is an exploration of queer play and imagining a future in which traditional labels (sexuality, gender, etc.) are eradicated, so every individual can be seen as equal.
Watch Trailer for Meet Me in the Garden
"This game is emblematic of the type of work we're hoping to produce in the major: a visually rich non-traditional game experience that explores personal identity, incorporates a novel mix of analog, digital, and installation elements, and promotes player communication, cooperation, and empathy," noted AGPM program manager Bennett Williamson.

"It is extra impressive that this group was accepted to IndieCade as they are undergraduates competing with graduate student work," he added. "Their game was shown at E3 as part of the IndieCade Showcase, and will be shown again during the main IndieCade Festival in Los Angeles in October."
The team of 5 UC Santa Cruz students included Liam Dugard, Yani Fauzi, Reno Rivera, Emily Rodriguez, and Caleb Valdez. The group received $2,500 in funding from the Arts Dean's Fund for Excellence in support of exhibiting the work at the festival events.
###
This article was originally published at: https://news.ucsc.edu/2018/06/arts-students-indiecade.html
###
Tagged Baskin School of Engineering, game design, Games and Playable Media, UC Santa Cruz