Companies
Sponsors bring technology & project ideas to Hack UCSC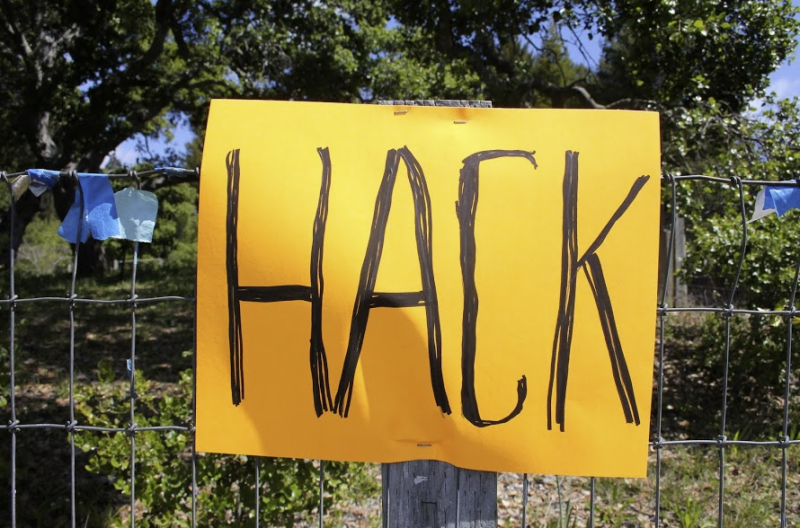 by Doug Erickson and Janneke Lang
Hack UCSC 2015
When over 350 programmers, designers, and entrepreneurs gather on January 9-11, 2015 for HACK UCSC 2015, there will be a number of Technology Sponsors eager to help. A Technology Sponsor is a company offering technologies and engineering expertise that can be used during the hackathon to help and accelerate projects.
Plantronics
Technology Sponsor Plantronics, a global leader in audio communications for businesses and consumers and a pioneer in wearable technology, will make available their developer SDK and make available a number of their Wearable Concept prototype devices for hackathon participants.  "This is an excellent opportunity to not only excite our developer base, but also to foster the creativity of young minds to create innovative apps for our Wearable Concept device," said Cary Bran, VP, Innovation and New Ventures, Plantronics.
Cityblooms
Cityblooms, the company that creates modular micro-farms, will bring an array of sensors, microcontrollers, hydroponics automation equipment, as well as some project suggestions. Hackathon participants can develop projects that span web development, microcontrollers and electromechanical prototyping, all to the end of making plants grow. Cityblooms will encourage "cooperative" projects with other Sponsors such as Driscoll's and Tessel.  "AgTech provides excellent crossover for IOT technology to play a real, practical role in our food production systems," said Quentin Lindh, Cityblooms, CTO.
Tessel
Tessel will provide microcontrollers that can be programmed with JavaScript to connect physical devices to the web and mobile apps. Exciting projects can be found at https://projects.tessel.io/projects.
Pebble
Pebble will provide participants with a programmable wearable: the Pebble Smartwatch. Using the Pebble SDK, coders will be able to create unique fitness, music, and other applications. A special prize will be given to the winners of a the most unique application.
Projects: O'Neill Sea Odyssey, UCSC Center for Agroecology
Technology Sponsors will also propose project ideas for hackathon participants. "The O'Neill Sea Odyssey will propose building and iPad app to replace our current clipboard solution. It will enable students to identify marine life, explore, and expand their studies," said Dan Haifley at the O'Neill Sea Odyssey. UCSC Center for Agroecology and Sustainable Food Systems would like to see an app built to suggest healthy foods for elementary school and college dining hall lunches, with a cost calculator and links to local food sources.
Beginning December 22, 2014, projects proposed by Technology Sponsors and participants, will be posted at www.facebook.com/HackUCSC2015.
Innovation, AgTech, and Tech Cares
Hack UCSC participants will have several opportunities to win from over $80,000 of prizes and cash.  There are three (3) award categories:  Innovation, AgTech, and Tech Cares.  The $10,000 Innovation Award will be divided between the top three (3) hack projects that are a unique and distinctly new solution to a problem.  The $5,000 AgTech Award will be divided between the top three (3) hack projects that address agricultural innovation.  The AgTech award is supported by Driscoll's. Lastly, the $8,000 Tech Cares Award will be awarded to the top three (3) hack projects focused on social or environmental issues. The winners will then distribute the 50% of the money to the local non-profit of their choice from a list named by the Santa Cruz Community Foundation; and 50% will go into their pockets.
Visit the HACK UCSC 2015 web site (www.hackucsc.com) to learn more, register, or to become a sponsor.  Seats are limited.
Related: http://www.santacruzsentinel.com/technology/20141221/hey-coders-hack-ucsc-offers-80000-in-prizes
# # #
Tagged CityBlooms, Hack UCSC, Plantronics, UC Santa Cruz