Companies
Plantronics and Cityblooms collaborate on sustainable agriculture project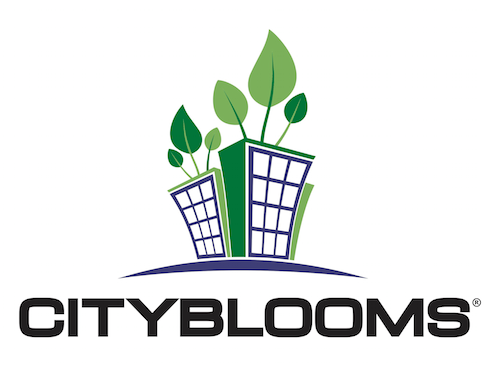 by Sara Isenberg
Publisher, Santa Cruz Tech Beat, publisher
Automated hydroponic micro-farm grows nutritious produce on the Plantronics campus
Through a joint project with Santa Cruz-based Cityblooms, a prototype computer-automated farm has been installed at Plantronics and is being powered by the company's existing solar energy system in Santa Cruz. Plantronics is using this on-site food production as part of the company's global commitment to sustainability.
Cityblooms grew out of a desire to provide sustainably grown food to an expanding population. They create computer-automated micro-farms that turn under-used spaces into highly productive agricultural hubs. With resource efficient farming techniques that eliminate the financial and environmental costs of food miles and food waste, they provide communities with easy and affordable access to fresh produce.
"Plantronics' decision to install a Cityblooms' ultra-efficient hydroponic micro-farm, powered by their existing solar energy system, in a true farm-to-fork configuration creates a model for future projects. One would be hard-pressed to find an example of urban agriculture with a higher sustainability score." — Nick Halmos, CityBlooms Founder, CEO, & Farmer-in-Chief
The hydroponic micro-farm produces bi-weekly harvests of premium leafy greens and vegetables for the on-site cafe operated by Bon Appétit Management Company. "By locating these micro-farms close to the point of consumption, we measure farm-to- fork distances in yards, rather than miles," said Halmos. "We eliminate the financial and environmental costs associated with food waste and food transportation."
"We all know that fresher produce definitely tastes better," said Ken Kannappan, President and CEO of Plantronics. "But the benefits include better nutrition for our employees. Store-bought lettuce, for example, can lose up to half its Vitamin C in the average of five days it takes from harvest to home. Just as important, we save more than 10,000 gallons of water annually through Cityblooms' recirculation system, while eliminating environmental contamination from fertilizer run off. Our relationship with Cityblooms has helped Plantronics operate conscientiously in a way that is consistent with our values and commitment to the environment."
In response to the increasing challenge of making quality food accessible in urban centers, Cityblooms has spent the last ten years developing its technology. They have focused on urban farming solutions that are modular, lightweight, efficient to operate, and that can be easily replicated on rooftops and in other underutilized spaces, the approach is made possible through advanced technology.
"Using the power of the Web, cloud computing, and Internet-of-Things sensor networks, Cityblooms represents the future of urban farming," says Halmos.
Bon Appétit's Farm to Fork program requires its chefs to purchase at least 20 percent of their ingredients from small farms located within 150 miles of their kitchens. "I'm excited to see this partnership between our chefs and Cityblooms grow at Plantronics," says Bon Appétit CEO Fedele Bauccio. "Combining cutting-edge growing technology and fresh, delicious greens sounds like a winning recipe to me."
###
Tagged CityBlooms, Plantronics