Companies
Dreams do come true: Digital NEST opens, receives $100K donor match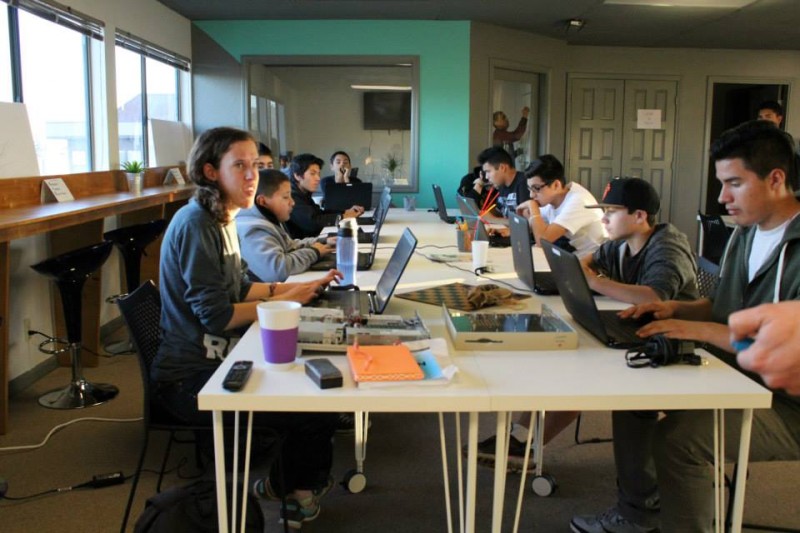 (contributed)
Doors open for new Watsonville nonprofit bringing high tech to underserved communities
A new, reliable source of access to computers and wireless for underserved youth and young adults ages 12-24 in Watsonville has been created by donors to the fledgling Digital NEST, whose doors opened November 13.
An anonymous donor put out the challendge that Digital NEST raise $200K by November 30 in order to receive $100K matching funds. The organization raised $208K before the match, bringing their fundraising total to $308K.
The Digital NEST is a safe, supervised high tech space that gives young people training in workforce skills, computer programming, and digital multimedia; encouragement to collaborate, innovate, and pursue higher education; guidance and mentorship to become entrepreneurs.
Founder Jacob Martinez of Watsonville has spent the last dozen years developing and leading programs to encourage youth in underserved communities to pursue higher education in Science, Technology, Engineering and Math. His special focus has been to build the skills and confidence of Latinos/as to pursue careers in Information Technology (IT), as well as to increase parent engagement, community coalition building, and IT curriculum development.
"This is a journey that our donors and young people are taking together," says Martinez. "A transformation happens when a young person walks into the NEST, is handed a fully-loaded laptop, and is welcomed into the world of possibilities that is high tech. Digital NEST has begun changing lives."
The Watsonville NEST is a model that can be scaled for expansion throughout underserved communities in California and the country.
"In our highly-connected world, it's easy to forget that the Digital Divide remains vast," Martinez says. "But we have found a way to bring together caring supporters, the high tech community, educators and volunteers, to narrow the gap and give all young people the technology they need to succeed."
It is not too late to become a Founder of Digital NEST. Every donor who makes a charitable gift of any size to Digital NEST by December 31 will have that distinction. https://digitalnest.fundly.com/digital-nest-launch
Visit www.digitalnest.org or call 831.722.NEST to find out how you can help bring high tech to young minds as a supporter of Digital NEST.
###
Tagged Digital Nest