Events
Nir Eyal, author of Hooked, to speak locally on December 3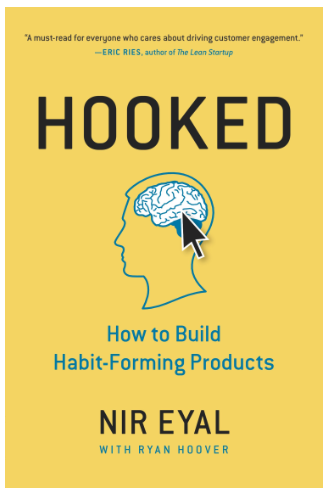 By Sara Isenberg
Santa Cruz Tech Beat, Publisher
Two local organizations, Santa Cruz New Tech MeetUp and Event Santa Cruz, have joined together to produce an event to celebrate the Santa Cruz tech community and 2014 achievements. The event celebrates a year of local innovation and entrepreneurship.
A celebration of local tech community and 2014 achievements
Wednesday, December 3, 2014, 6 PM
Del Mar Theatre
$15
Tickets must be purchased in advanced here.
Nir Eyal, a leading authority on behavior design and habit formation, will present his new book Hooked. A New York Times Best Seller, Hooked answers questions about how social media impacts our lives, and how to build loyal behavior into your service or product.
Event organizers say this is a must attend event for anyone who wants to develop loyal customers with a service or product.
"We are very lucky to get Nir Eyal to speak in Santa Cruz," says Doug Erickson, founder of Santa Cruz New Tech MeetUp. "He will give us actionable insights on how to build products that customers will use passionately."
Prior the presentation by Nir Eyal, there will be an hour of networking, food & beverage, and exhibits from sponsors. Nationally acclaimed Cloud Nine, a local a cappella group, will entertain the audience. As well, there will be a humorous contest about the top 2014 tech achievements in Santa Cruz.
"We have experienced explosive tech growth this year," says Matthew Swinnerton, founder of Event Santa Cruz and The Think Local First Radio Show. "Startups like Acorn, Citybloom, Tuul, PayStand, Vivo Inspire, and others are filling the once vacant downtown office spaces. Companies like Looker, PredPol, Unity, and Plantronics are hiring with the doors wide open."
Watch Nir Eyal discuss habit forming technology and how to create habits in tech products. Learn more about Nir's writing at NirAndFar.com.
NIR EYAL from Oreon Mounter on Vimeo.
Tickets must be purchased in advance at http://www.meetup.com/santacruznewtech/events/216697312/. Seats are limited so purchase soon.
###
Tagged Event Santa Cruz, Nir Eyal, Santa Cruz New Tech Meetup