Companies
G. Craig Vachon to Lead AI Redefined as CEO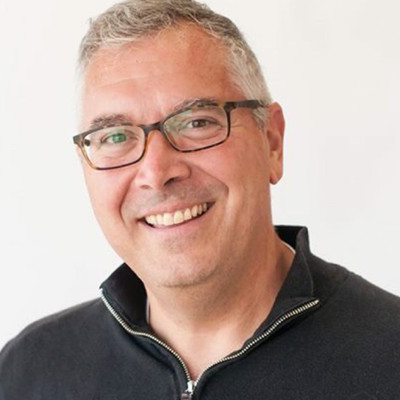 (Contributed)
May 19, 2021 — Montreal and Santa Cruz
AI Redefined (AIR), a human-AI collaboration technology start-up, has fulfilled its own corporate algorithm of sorts by adding G. Craig Vachon, a successful serial entrepreneur, investor, corporate advisor, and author, as CEO.
This brings significant growth experience to the company as AIR enters a new phase of its development. Founder Dorian Kieken will transition to the role of President to focus on the vision and product aspects of the company. Kieken will also remain on the Board of Directors.
The founder of Chowdahead Growth Fund, a seed investment firm, Vachon earned success leading P&L operations, new product development, corporate development, sales and business development, finance, and product marketing with start-ups and high-tech companies throughout the world. He has raised more than $1.6B in private equity and venture capital investment with more than 30 companies in seven countries. He also serves on the Board of Directors for Yseop, the leader in natural language AI, and as a special advisor to the CEO of SupplyShift, a supply chain transparency platform used by Walmart and Amazon. In addition, Vachon is a Trustee at both Of/By/For All, and Seek Common Ground, while also assisting the Naval Postgraduate School Foundation with appropriation to new and existing innovation projects. Vachon also serves as Senior Partner, Head of US Operations for NextStage Asset Management, based in Paris.
"What drew me to AIR was the superlative team working on a human-centric approach of adding empathy, ethics, and nuance to AI's input, and likewise, translating AI's output into action and narrative that is compelling and accountable," Vachon said. "If we do not teach AI to have nuance, and the human aspects we want it to have—beyond the veneer of today's human-AI efforts—things could end poorly. AI needs to be trusted and collaborative. It's this enormous vision to impact all AI, defined by co-founders Dorian Kieken and Fabrice Condominas, that convinced me to take on this exciting new role."
AI Redefined was founded in 2017 to enable human-machine synergy in AI systems. Executives and engineers have used their expertise in machine learning, simulation and gaming to develop Cogment 1.0, its first widely available product, to be launched in the very near future.
"As the company entered a new phase of its development, it became clear that we needed someone with strong entrepreneurship and business acumen to help us navigate it. We found in Craig, a serial tech entrepreneur and investor, not only a great fit for what the company needs, but also someone whose values resonated with our own, a person of curiosity and integrity." Kieken said. "In the end, what made Craig our top choice, was realizing how passionate and committed he was to securing the benefit of humankind via our human-AI collaboration technology. This synergy is critical as we manage our way through the AI's industry's expected exponential growth."
About AI Redefined
AI Redefined's (AIR) vision is to build a brighter, smarter future by improving the synergy between humans and AI; its mission is to enable humans and AI to trust and continuously learn from each other via a dynamic human-AI orchestration platform. Its first product, Cogment, is a high-performance, open source framework that allows multi-agent, multi-reward, continuous live training of AIs and humans together in the same environment. For more information, visit https://ai-r.com/. Follow us on Twitter @AI_Redefined and LinkedIn @ai-r.
###
Tagged Craig Vachon