Featured
Bidirectional Brain-Computer Interfaces: What's to be Afraid of?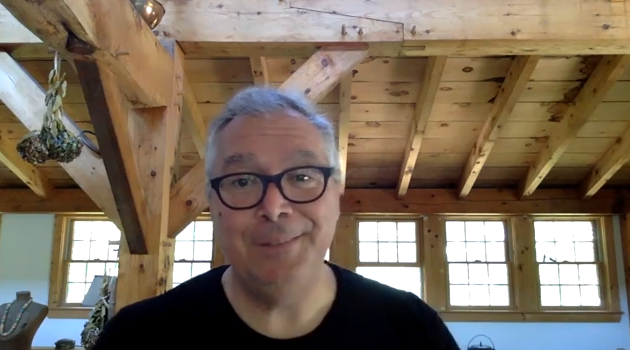 By G. Craig Vachon
Author of The Knucklehead of Silicon Valley
Special to Santa Cruz Tech Beat
October 17, 2019 — Santa Cruz, CA
The novel in a nutshell
I recently got a question from a journalist, who was doing a story on Facebook's acquisition of CTRL Lab.
Question: FB buys CTRL Labs' mind-reading technology. What potential does mind-reading tech have for the future? Should consumers be scared?
Answer: Technology is mostly amoral. A kitchen knife can make dinner or do someone harm. In my tech/spy thriller, "The Knucklehead of Silicon Valley," the antagonist is the potential misuse of technology—specifically, Bidirectional Brain-Computer Interfaces (BBCI).
BBCI has an enormous amount of potential. Imagine a teacher having access to BBCI technology in the classroom: She/he/they could have a closed-loop feedback process, where they could know when Sally or Tommy actually learned the lesson. Combined with artificial intelligence (AI), we could develop curriculum unique to each student, based on how the student best learns. (Some of us learn better experientially, some visually, some auditorialy, etc).
If the curriculum could evolve as, and when, the student does (and via BBCI, we knew that to be true), then we'd have the most efficient and effect educational tool available.
But BBCI's resolution today is challenging for anything more than rudimentary measurements. For example, did Tommy learn that he liked Sally's look, or did he learn the differential equation that he was supposed to be studying? Today, BBCI lacks the resolution to discern between the two "learnings."
The challenge with the process of trying to "read" minds is that our brains are structured in a frighteningly complex system. We know that each neuron and all their millions of connected neighbors form a large, ever-changing network. Furthermore, this network is malleable, and unique to each human. Imagine you're trying to understand a business conversation between a huge group of colleagues about a complicated subject, but you're allowed to listen to only a single person. We might be able to figure out the very rough topic of what the conversation is about, but definitely not all the details and nuances of the entire discussion—because even the best techniques only allow researchers to "listen to" or read a few small areas of the brain at any given time. Scientists are making some impressive strides, but we are nowhere near understanding the full conversation.
There are also communication input-output limits. Neurons communicate with each other through a complex interaction of electrical, chemical, and harmonic interactions. This native electro-chemical-harmonic language can be interpreted with various means, such as the techniques being explored by the CTRL Labs (mostly some sort of electrical circuit), but it's neither simple nor straightforward. Similarly, when scientists attempt to "speak" back to the brain using electrical stimulation, it is with a heavy electrical "accent." This makes it difficult for neurons to understand what the stimulation is trying to convey in the midst of all the other ongoing neural activity. In other words, it is really, really messy in there.
In the next few years, we will get better at this BBCI technology, (I think perhaps through optogenetics). But in the end, it is humans who will decide how this tech is used. Will it be used for good, or will it be used to give Facebook more information about its users that it will sell to its advertisers (or organizations with nefarious intents) for its revenue stream? We'll decide.
Should we be scared? No more than any other tool being developed today. Which means to say, probably—and in my opinion, we'll need to be extremely thoughtful about how this new kitchen knife is used.
The novel in a nutshell
About the author
Craig Vachon lived and worked as an entrepreneur in Japan (twice), China, Taiwan, India, Europe, and Canada. He's earned >7.3 million airline miles and typically spends >150 nights per year in a foreign hotel room. His small VC firm (Chowdahead) invests in great founders of start-up companies who are trying to make the world a slightly better place. Vachon's debut novel, "The Knucklehead of Silicon Valley," is available for purchase at www.ClamPies.com.
###
Tagged Craig Vachon