Featured
The "Knucklehead of Silicon Valley" (actually from Santa Cruz) talks about his forthcoming book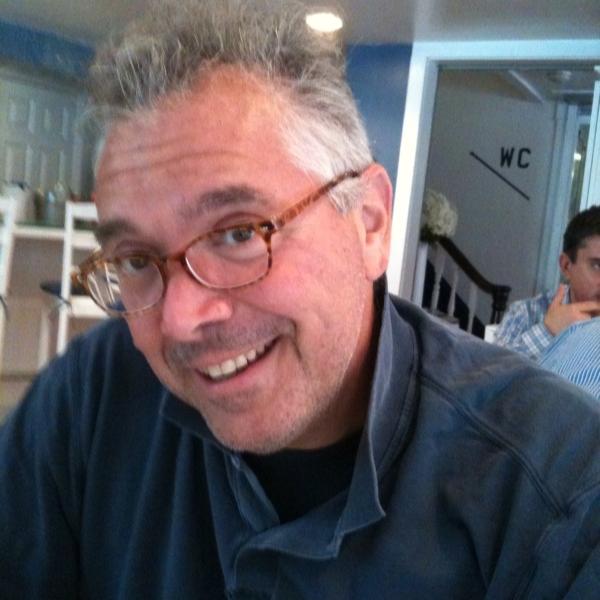 By Sara Isenberg
Founder, Publisher, Editor-in-Chief, Santa Cruz Tech Beat
April 30, 2019 — Santa Cruz, CA
The setting is modern-day Silicon Valley. The character of Ralph Gibsen, the protagonist of The Knucklehead of Silicon Valley isn't based on the author, G. Craig Vachon. Really.
I recently had the opportunity to ask G. Craig Vachon a few questions about his forthcoming book, The Knucklehead of Silicon Valley. I reached out to Vachon after reading about Ralph Gibsen, the protagonist in the book.
SCTB: Knucklehead is coming out in Nov 2019. What's it about?
CV: This novel is a complex and deeply demanding existential exploration of the angst… Ah shit. No. It is a comedic-thriller that I hope readers might find similar to entertaining books by Carl Hiaasen or Lisa Lutz. The setting is modern-day Silicon Valley. The protagonist is superbly handsome (think Idris Elba), incredibly buff, and a practical genius (think Meg Whitman)… Ah shit. No. The lead character is a pear-shaped, gray-haired lummox, who in a moment of opportunistic laziness, uncovers a plot to take-over the world with a weapon of mass persuasion. With an able-group of frenemies (including those from Santa Cruz), he begrudgingly attempts to foil their dastardly plans.
SCTB: What inspired you to write a book?
CV: My mentor (she's also my mother) suggested it many years ago. She had been reading my missives from thirty-five years of international business travel. I also read many novels while flying (more than 7 million miles cumulatively). The opportunity-rich material of living / working in Silicon Valley and Santa Cruz, allows me to poke ample fun at myself and my peers.
SCTB: Before we spend our hard-earned, cash money on this tom-foolery, can we see another sample of your writing? 
CV: Of course: Kindly visit www.ClamPies.com and read a few of the postings.
SCTB: Ok, how about we start with this?
The character of Ralph Gibsen, the protagonist of The Knucklehead of Silicon Valley isn't based on the author G. Craig Vachon.

Not in any way.

Sure, they both are big, goofy-looking lummoxes and they are married to beautiful, smart women that could have coupled more advantageously. And yes, Ralph and Craig are both overly-lucky, Silicon Valley-based venture capital investors living on the beaches near Santa Cruz, CA. And both spend too much time in business-class seats flying to strange places and meeting exotic people. But that where the similarities end.

No, really.

Craig grew up in Massachusetts as the eldest son of immigrants. He graduated third-in-his-class (sadly, it was from the bottom of the ranks) from a very expensive prep school with a formal dress code. In rebellion, he hasn't worn socks since. As his GPA wasn't sufficient to enroll in a normal college, he enrolled in a community college in Western Colorado near a magnificent ski hill. (His mother may have had to sleep with the President of the school to ensure his matriculation). On the first day of school, upon seeing a very attractive woman signing up for the debate club, Craig did so likewise. Eventually, success on the debate team allowed Craig to transfer to Emerson College where he earned two degrees in Rhetoric. After graduation, he couldn't find a real job, so at the urging of his mother and his mentor, he started his own company. Two years later, he sold the marketing company and moved to Tokyo to work with the acquirer.

Over the next thirty years, Craig has lived and worked as an entrepreneur in Japan (twice), China, Taiwan, India, Europe, and Canada. He's earned >7.3 million airline miles and typically spends >150 nights per year in a foreign hotel room. His small VC firm (Chowdahead – which is almost-nothing like Clam Pies' VC firm in the Knucklehead novel, by the way) invests in great founders of start-up companies who are trying to make the world a slightly better place.

Craig started writing when he first moved abroad and couldn't afford long-distance calling. He'd type his earliest missives onto a single page and fax his adventures to friends and family. Because his mother (and mentor) were fax recipients, he wrote in the third-person using his childhood imaginary friend's name (Ralph – an amazing coincidence) as the protagonist of his missives. Inasmuch, Craig's mother Bubsy, couldn't get too anxious/upset when "Ralph" did something dumb/dangerous/risque.

Craig is already writing the sequel to the first Knucklehead novel.
###
The author's bio, above, was originally published here.
###
Tagged Craig Vachon