Companies
Introducing NextSpace's new President/CEO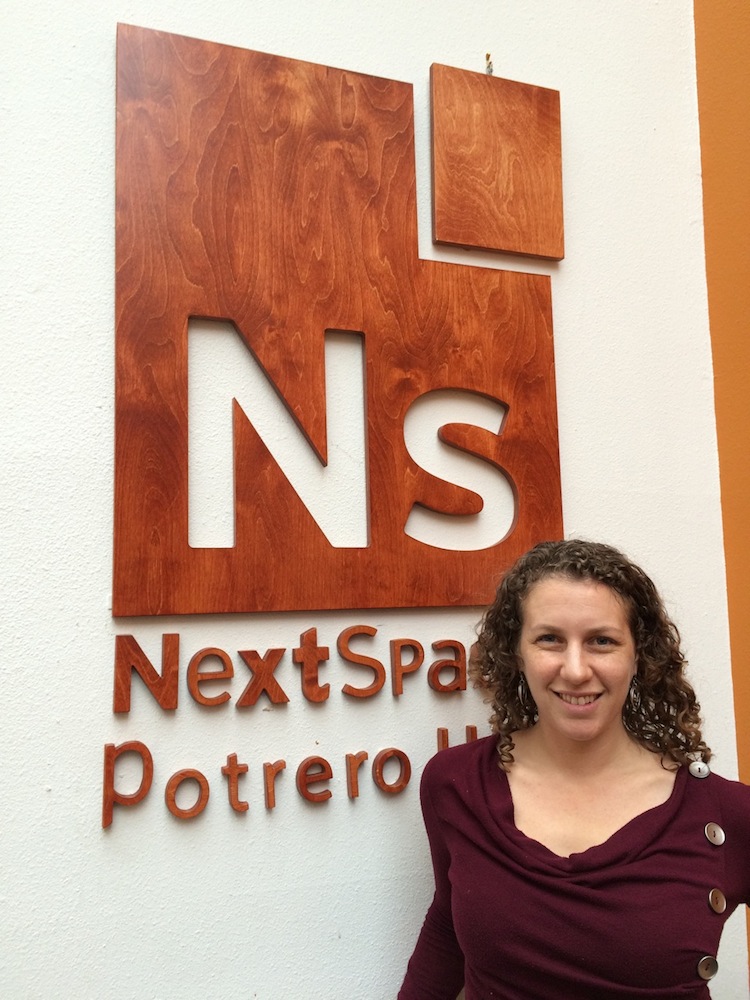 By Diana Rothschild
NextSpace CEO and President
[Editor's note: The following is a letter that new President and CEO at NextSpace, Diana Rothschild, wrote to members. With her permission, SCTB is sharing this with the wider Santa Cruz community. SCTB published NextSpace CEO passes the baton, December 17, 2014.]
I'm extremely honored to be offered the role of President & CEO of NextSpace. I want to thank Jeremy Neuner, his co-founders Caleb Baskin, and Ryan Coonerty, as well as former Board Chairman and investor extraordinaire, Kurt Grutzmacher, for believing in me and trusting me with your baby — to take care of, to nurture, and to grow. I continue to be amazed by what you've created, Jeremy, and all your hard work, blood (well hopefully, not too much of that), sweat, tears, and tacos (yes, street tacos to be precise), that made your vision possible. And I want to thank our team — yes, our amazing Community Curators & Builders & NextKids teachers (and the support team in Finance, Marketing and Operations) who make magic happen every day at each of our 9 locations. I'm sure you can join me in saying that our team is pretty incredible and a key reason why NextSpace is the coolest place in the galaxy! And I want to thank you, our members – but read further for more on that!
Introduction: A bit about me for those of you who don't know me yet…
My desire in life seems to involve addressing pressing social issues through innovative business models – and I've made this happen twice. First pre-NextSpace, I developed environmental sustainability strategies that made business & environmental sense for Fortune 100 CEOs, as part of a boutique consulting firm, at McKinsey, and then on my own as an independent professional (so yes, I know what that can be like…). And then secondly, when I had my first daughter, Sophia, in 2011, I approached NextSpace with the idea for NextKids (workspace + infant/toddler carespace!) as a way to get parents off the sidelines faster, a way to increase the quality of care for futuregenerations, and a way to further enhance community building and economic development. Jeremy, Kurt, and the team took me up on opening our first NextKids @ NextSpace Potrero Hill 18 months ago, and over the past 2 years, I've been the Founder + Chief Mom of NextKids, a NextSpace Community Builder, Community Curator, our Director of Strategy, and now our CEO! And in this timeframe, my husband, Gabe (a hardware engineer on his 6th startup), and I had a second daughter, Emily, who turns 1 this weekend! So It's been a fun and busy past few years. And besides running after my girls (which is all I seem able to do these days), I do enjoy baking, urban farming, and throwing pottery.
What I'm Excited About
So while I've gotten to know our 9 communities somewhat, in this new role, I'm excited to get to meet/know even more of you!  Whenever I get the chance to meet you, our members, making a life and a living on your own terms, I find a passion, optimism, and drivethat's quite invigorating and gets me very, very excited. I enjoy hearing about your successes and your struggles. Because in the struggles and work, there is learning and growth and there are other Spacers going through the same thing who can offer support, guidance, a friendly ear, a hug, a pat on the back. I enjoy getting to better understand your hopes and your fears and how NextSpace can be that virtual and physical platform for you to get your best work done and be your best self.
Thank you for being members of NextSpace. Thank you for investing in yourself, in your business, and in your community to get your best work done!
Best,
Diana
###
Tagged NextSpace