Companies
Jen Grant of Appify: 5 Things I Wish Someone Told Me Before I Became a C-Suite Executive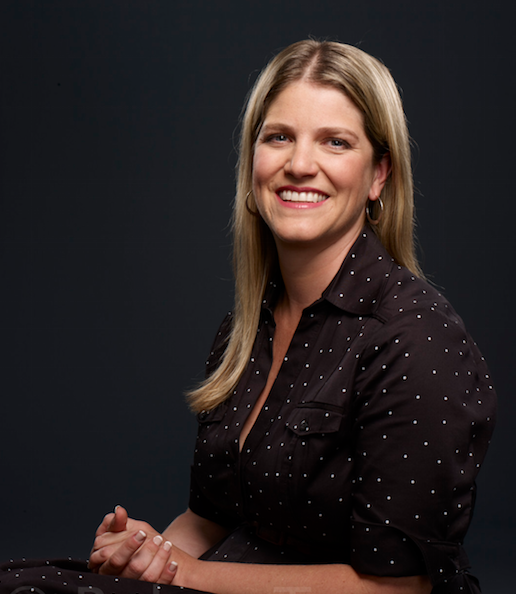 By Parveen Panwar
Authority Magazine
April 27, 2021 — Santa Cruz, San Jose, CA
[Editor's note: Jen Grant, CEO of Appify (formerly Turbo Systems), was previously the CMO at Looker. Santa Cruz Tech Beat published Turbo Systems hires former Looker CMO Jen Grant as CEO (3/30/20).]
People will sugarcoat the details because they want to impress you. I have always thought of myself as being approachable, thoughtful, and friendly — in other words, not scary. Yet still in my first role as CEO, I realized overtime that I wasn't getting the full story from my team. Not that they were intentionally keeping information from me, but just the mantle of "boss" was enough for them to sugarcoat the details. It wasn't until I dug in, met with customers myself, listened into the sales conversations myself, that I really began to understand our ideal customer and how to focus the team on those buyers. — Jen Grant, CEO of Appify (formerly Turbo Systems), previously CMO at Looker.
As part of our series called "5 Things I Wish Someone Told Me Before I Began Leading My Company" I had the pleasure of interviewing Jen Grant.
Jen Grant has spent the last 15 years building companies from the ground-up and taking multiple companies to over a billion-dollar valuation. As CMO, Jen Grant led Looker's marketing until the 2.6B acquisition by Google in 2019, led the rebrand of Elastic and built the team that took the company public for 2.4B in 2018, and grew Box from a small start-up to an industry-leading enterprise content company with a 1.7B IPO in 2015. Prior to that, Grant spent 4 years at Google leading the Google Apps EDU, Gmail, and Book Search marketing teams. She holds an MBA from Wharton and a BA from Princeton.
Thank you so much for joining us in this interview series. Before we dive into our discussion, our readers would love to "get to know you" a bit better. Can you share with us the backstory about what brought you to your specific career path?
Absolutely. Believe it or not, I graduated from college thinking I wanted to be an actress and ended up spending a year traveling with a children's theater company that performed and ran workshops for elementary school children. I had decided to take this path because the previous two summers I had run the Princeton Summer Theater program along with a group of students and loved every minute of it. Very quickly, however, in my first year out of school, I realized it wasn't the acting that I had loved, it was the combination of creativity and business that had made those summers so special. That was the insight that led me to Oracle, business school, marketing and ultimately to Google where I fell in love with what technology can do to help people and change the world. In my four years at Google I led the Google Apps EDU, Gmail and Book Search marketing teams working with amazing and passionate people. When Google got a bit larger, I joined Aaron Levie at Box when it was just 30 or so employees and grew Box from a small start-up to an industry-leading enterprise content company with a $1.7B IPO in 2015. I led the rebrand of Elastic and built the marketing team that later took the company public for $2.4B in 2018. Then as CMO, I led Looker's marketing through its $2.6B acquisition by Google in 2019. It was at this point that I met Hari Subramanian at Appify (formerly Turbo Systems) and knew it was time for me to take the leap into the CEO seat. It was clear that we have the perfect complimentary skills — while scaling is my superpower, building amazing, scalable products is his. So, we joined up to build the next billion-dollar company. I saw the product, its platform and extensibility, and met some of the customers who are championing the product already, and it was clear that this was the company for me.
Can you share the most interesting story that happened to you since you started your career?
I would say my first month at Appify was the craziest, as I came onboard as a first-time CEO in March 2020 right as a global pandemic hit. Within my first 30 days as CEO, I had to shift the entire company to operate virtually, onboard from my house, and meet and create relationships with my team without ever actually meeting many of them in-person. I also needed to continue meeting with VCs virtually to secure additional fundraising in a completely different landscape, while at the same time having all four of my kids and my husband at home with me. Zoom is a funny thing because you can only see what is behind a person, you can't see what is happening all around them. During those early months, I remember pitching the partnership at Mayfield, at the time, probably the most important pitch I would be making. I was standing in a small corner of the room where the light was better, my laptop balanced on a stack of boxes, and one of my daughters, at least twice, came up and tried to ask me a question about whether she could go outside. All while I was presenting and convincing them of the huge potential of Appify.
Continue reading here: https://medium.com/authority-magazine/jen-grant-of-appify-5-things-i-wish-someone-told-me-before-i-became-a-c-suite-executive-d9b0487654dd
Tagged Looker