Companies
Looker Unveils the Next-Generation Data Platform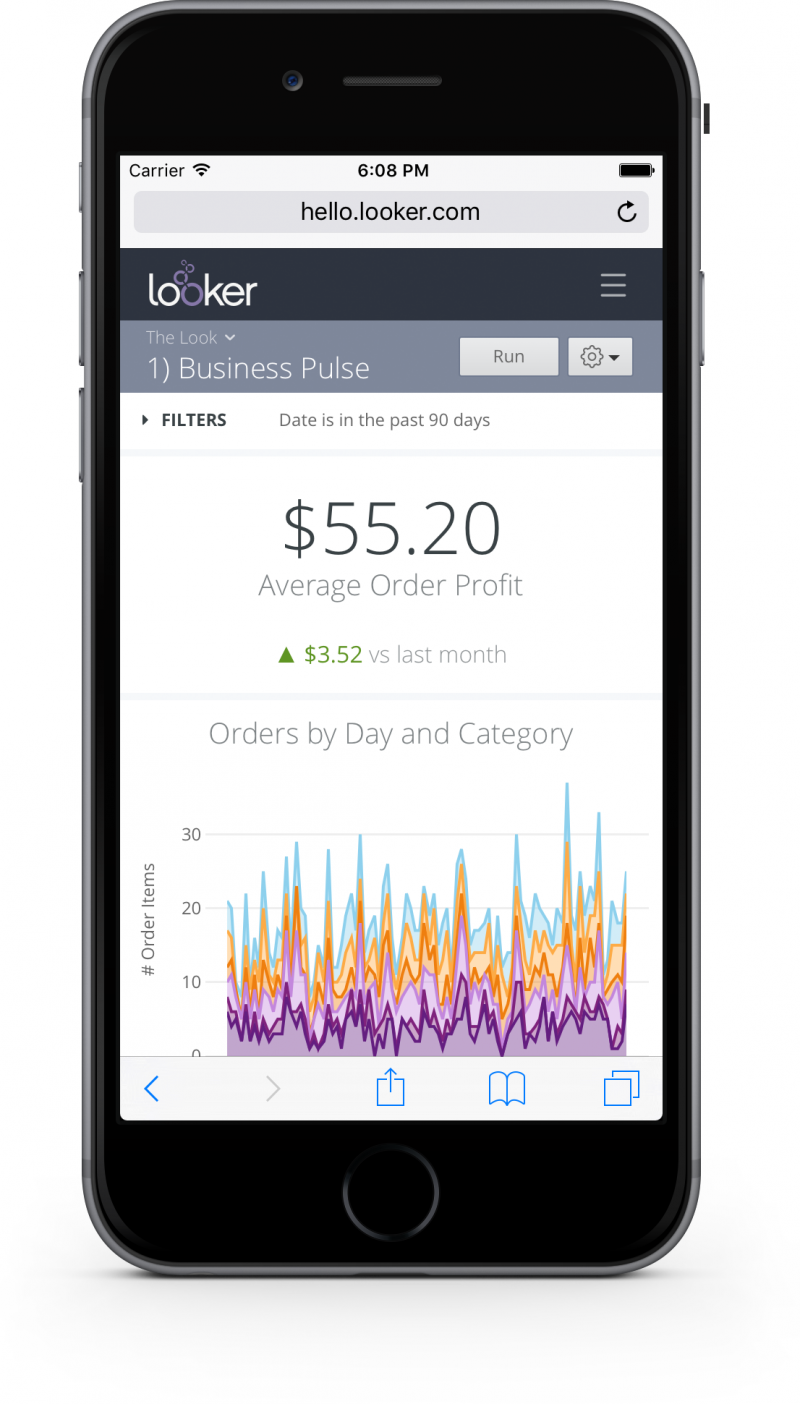 (Contributed)
October 18, 2016 — Santa Cruz, CA
Releases Looker 4, Expands Ecosystem with Looker Blocks Directory, Global Partners and Certification Program
Looker, the company powering the top data-driven businesses, today at Join 2016 announced Looker 4 – a radically simplified, complete data platform that allows companies to easily integrate, transform, govern, explore, visualize, and deliver data anywhere, in virtually any application.
Looker also announced the Looker Blocks Directory that contains over 50 pre-built, re-usable analytic templates created by Looker, Google, Segment, Stitch and many others, plus 12 data applications to accelerate the time-to-value when deploying Looker.
"Since day one Looker has focused on building a platform for data analysts so they can bring a completely different data experience to their business," said Frank Bien, CEO of Looker. "Looker 4 is the result of years of work and ushers in a new generation of BI/Analytics, addressing the fragmentation of self-service dashboards and data preparation tools to fully unleash the power of data in organizations."
The Looker 4 Data Platform
Looker introduces a complete data platform built with today's technology to deliver on the promise of data-driven decision-making. Looker 4 keeps the best of what came before while jettisoning all the compromises that came with slow, expensive data warehouses, siloed BI tools and outdated methods of software development.
Today marks the evolution to a comprehensive and robust solution with significant expansions to the ecosystem – all the elements needed for a complete data platform.
Next-Generation Data Platform
Now you can build anything imaginable on the Looker platform, push data to virtually any application, and even close the loop by taking action on the analysis, all from a reliable single source of truth.
With Looker 4 you can:
Deliver data everywhere: Application developers can easily extend the data platform with a new full, RESTful API to create custom experiences as well as push data almost anywhere a user could want it. In addition, with the new Actions and Webhooks functionality, users can pull data, charts or analysis from virtually any application, and can actually take action on the analysis they're reviewing closing the loop between doing the analysis and then taking action based on that analysis.
Easily control the data supply chain: Quickly build reliable data metrics with a refreshed LookML and a new, in-browser IDE (Integrated Development Environment) that delivers more powerful tools than have ever been available to data analysts and data developers.
Simplify content discovery: Looker allows users to move from information scarcity to insight abundance. To support this, Looker is delivering significantly improved methods to discover content and make it meaningful. This is radical step forward for BI, providing a new experience so users can organize, share, secure, and find the right data when they need it.
Robust Ecosystem
A true modern data platform is not complete without a network of technology, integration and channel experts.
The Looker Blocks Directory: This centralized directory has over 50 Looker Blocks and 12 data applications built by data experts from Looker, Google, Segment, Datasticians, Parse.ly, Stitch, Fivetran, Transform, and more. These Looker Blocks are powerful analytic templates that make it easy for data analysts to quickly build full data applications for their business and greatly reduce the time-to-value when deploying Looker.
The Looker Partner Ecosystem: Looker's global partner network has over 100 technology and consulting partners that help complete the data platform. Companies including Amazon Web Services, Google Cloud, HPE, IBM Cloud Services, Snowflake, Segment, Microsoft Azure, Cloudera, Oracle, Das42, Oracle, Slalom, Tectonic and many more deliver products and services designed to enable customers to create the new wave of data-driven companies.
Looker Data Analyst Certification: In response to customer demand, Looker launched the Looker Data Analyst Certification program. The Data Analyst Certification objectively verifies that a data analyst has the knowledge to effectively develop in LookML and makes it easier for businesses to identify skilled data analysts.
"Modern enterprise data-management models have traditionally relied on a centralized IT operations model," says Toph Whitmore, Principal Analyst for Big Data & Analytics with Blue Hill Research. "Looker's Data Platform, Looker 4, democratizes the data prep, giving data-munging capabilities to analysts throughout an organization, and removing process bottlenecks. But it also has the potential to democratize the analysis itself: I look forward to seeing how LookML-certified data developers extend Looker capabilities into new applications."
Dig Deeper into the Looker Data Platform
Click here for the complete list of new tools and features in Looker 4
See Looker 4 in action
Join the Looker Partner Ecosystem
Get Looker certified
Hear what our customers are saying about it
Read Looker's blog
About Looker
Looker is a complete data platform that offers data analytics, exploration and insights to every function of a business and easily integrates into every departmental application to get data directly into the decision-making process. The company is powering data-driven cultures at more than 750 industry-leading and innovative companies such as Sony, Amazon, The Economist, Kohler, Etsy, Lyft and Kickstarter. The company is headquartered in Santa Cruz, California, with offices in San Francisco, New York, and London. Investors include Kleiner Perkins Caufield & Byers, Meritech Capital Partners, Redpoint Ventures, First Round Capital, Sapphire Ventures, and PivotNorth. For more information, connect with us on LinkedIn, Twitter, Facebook, G+ and YouTube or visit looker.com.
# # #
Tagged Looker