Companies
Making the World a Better Place – A Profile of Dave & Shirley Henderson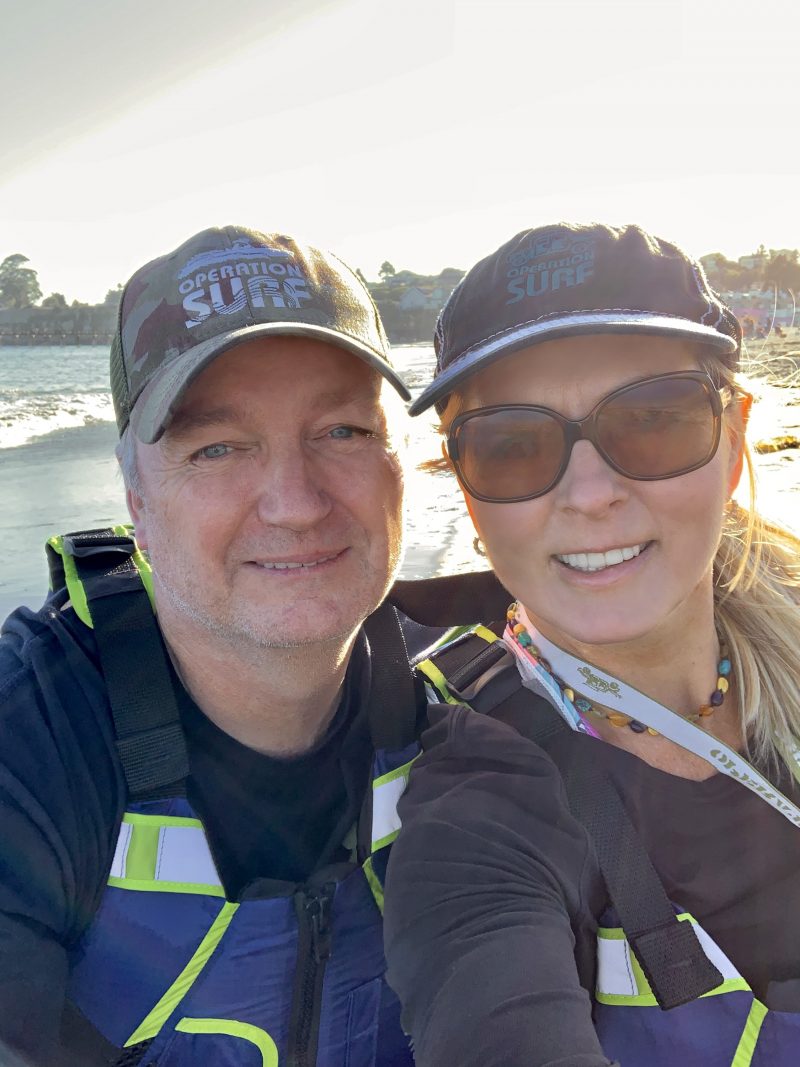 By Hilary Bryant
Donor Services Director, Community Foundation Santa Cruz County
Special to Santa Cruz Tech Beat
April 12, 2021 — Santa Cruz, CA
(Photo above: Dave and Shirley Henderson. Contributed.)
With a first payout from Google's acquisition of Looker, the Hendersons took advantage of the $10K per year match program for Google employees.
[Editor's note: See information at the end of this article to learn more about Donor-Advised Funds with Community Foundation Santa Cruz County.]
Dave and Shirley Henderson know what it's like to lose everything. In 2008, at the height of the recession, they lost a beautiful home in Orange County, their savings and 401Ks, and even Dave's beloved Ducati motorcycle which he had to sell for half its value so they could have enough money to rent a U-haul. They packed what was left of their belongings and moved back up to the Bay Area to start over and live with Dave's dad in San Jose.

"We had some keepsakes, I had my Marine Corps uniform and my NCO sword and Shirley had her camera," said Dave. "But we had our family. That's what was most important and that's what we focused on."

Twelve years later, Dave is a senior program manager at Looker/Google and Shirley is a family portrait photographer with photo credits in People magazine. They feel blessed to be able to give generously to the causes they care about most through their Donor Advised Fund at Community Foundation Santa Cruz County.

"I mean, I don't know if I'll be able to retire," Dave laughs, "but we can have a positive impact on people's lives right now"
Starting Over
For better or worse, Dave and Shirley both had previous experience in starting over. Shirley and her eldest son arrived in America from South Africa with a work visa and four suitcases. Dave, who served as a Staff Sergeant in the Marine Corps for nine years, struggled when he left the service, couch surfing until he was able to find a job. Eventually, they each built lucrative careers—Shirley in sales and Dave as a project manager in tech—and met through work. They created a life together, had a son, and then came the crash.

When they arrived in San Jose in 2009, Dave landed a gig as a consultant with Apple and then moved over to Facebook as a Group Technical Program Manager. Meanwhile, Shirley turned down a high paying sales job to follow her lifelong passion for photography. "I was miserable in sales," she said, "and we had nothing left to lose."

Soon, they followed their hearts again and moved to Santa Cruz, Dave's hometown. It meant a long commute over the hill for Dave, but their son Cayden thrived in his new school. Eventually, they started to recover financially and in February of 2019, Dave started at Looker—beyond grateful to end his brutal schedule of leaving the house at 5:30 in the morning and coming home at 8 at night.
A Perfect Match
Investigating what to do with their first payout from the Google acquisition of Looker in December of 2019, they were eager to take advantage of the match program for Google employees where they match donations for up to $10,000 a year.

Dave learned about the Community Foundation when Lloyd Tabb, Looker's founder, brought foundation CEO Susan True in to give a presentation about Donor Advised Funds (DAFs) during a Looker Lunch & Learn event that December. Dave was intrigued by the presentation and went home to talk to Shirley about opening a DAF, a simple giving account that is easy, tax smart and fast to set up with a minimum establishing gift of $25,000.

"Shirley and I thought, 'Hey! We can do that!' We'll make the initial gift and then every year, as long as I'm at Google, we'll match that $10K."

By June of 2020, COVID-19 pandemic notwithstanding, Dave and Shirley had enough to start their Donor Advised Fund (DAF) at the Community Foundation and start their giving.
Giving to Their Passions
Dave and Shirley have two main charities that they have supported so far — Operation Surf and the Jean Kvamme Center for Adaptive Riding.

Operation Surf's mission is to channel the healing powers of the ocean to restore hope, renew purpose, and revitalize community. It helps veterans, especially amputees, those with traumatic brain injuries, PTSD, and survivors of military sexual trauma seek wellness in all aspects of their lives through a curriculum-based program which includes surfing.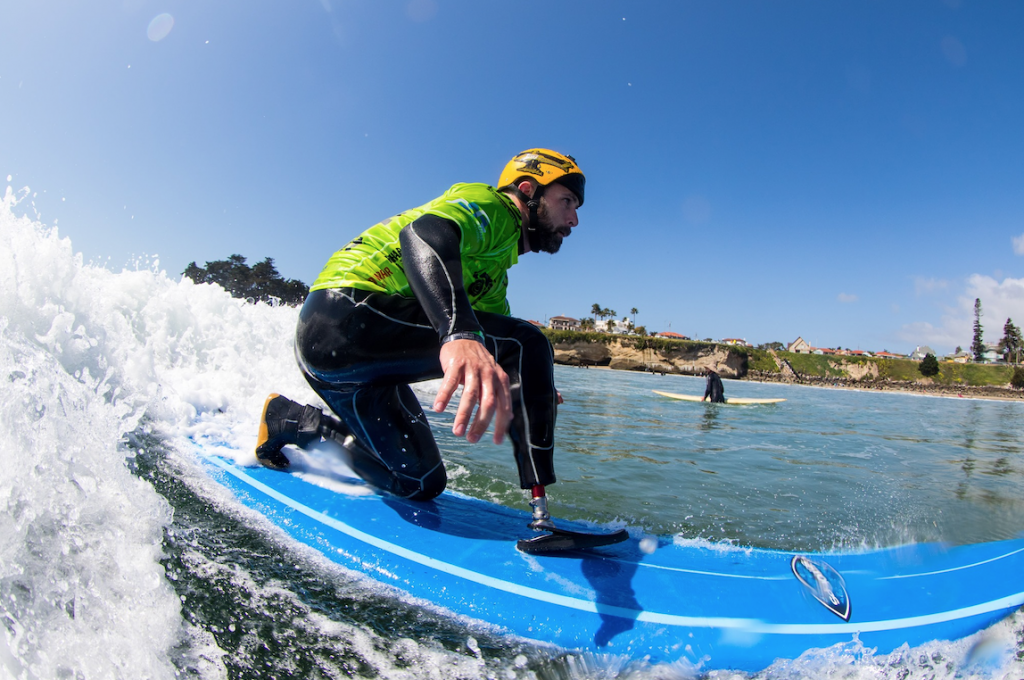 "$5,000 gets a veteran on to a surfboard and puts them on a wave." It's estimated that 22 veterans commit suicide daily. Dave says, "Operation Surf changes how veterans engage with the world. Maybe there is something 15 years from now that might be a little nicer in my life if I didn't donate that value. But the sense of joy that I have seeing the effect it has on folks, I'm like, okay, that cost us $5K and I may have just helped save someone's life."

The Jean Kvamme Center for Adaptive Riding is dedicated to healing – healing of body, mind and spirit – and creating a joyful experience through programs of therapeutic horseback riding and horsemanship. Dave and Shirley learned about the center through their grandson Liam who was diagnosed with autism just before he turned three.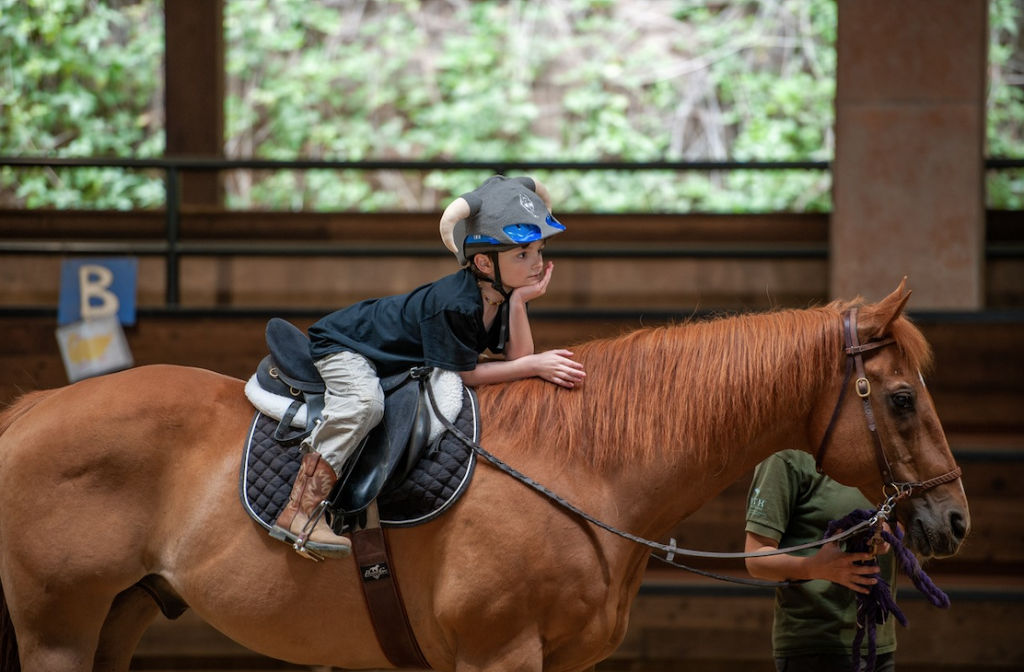 The Hendersons, who officially adopted Liam as their son, have found the center to be incredibly helpful for him in terms of speech development and social skills.

"A lot of the kids have so much anxiety plus their disabilities—intellectual, physical, and that's been one constant source of confidence in their lives to get them out on those horses," says Shirley.
A Partner in Giving & Beyond
Dave and Shirley appreciated that having their DAF with the Community Foundation helped support the foundation's local work, as donors give from their DAFs locally, nationally, and even globally. Dave says the foundation is all about, "Hey, how can we make Santa Cruz County just a little bit better?"

Dave also found value in the Community Foundation as a resource for helping build effective nonprofits. He serves as a board member for Operation Surf and at the Community Foundation's nonprofit resource library, he read a book on how to be a better board member and attended a workshop on board member expectations. He took his learnings back to the Operation Surf board of directors. "I'm like, here are some general guidelines that we could use to make ourselves better. That was a tremendous value."
Supporting Each Other, Supporting the Community
"We've had some really hard times," says Shirley, "but we've always stuck together as a family. Every hard decision we've made together, as a family. That's the glue that keeps us together. We have a very strong home foundation so that I think that's what helps us go out in the world and spread a little bit of who we are and bring benefit to people"

Dave likens life to surfing. "I'm from Santa Cruz. I grew up out on the water. We're on a wave and we're going to see where it goes. If the wave is breaking to the right, we'll go to the left. If it's breaking to the left we'll go right. We'll just go wherever it makes sense."

At the end of the day, Shirley and Dave agree, "Ultimately, it's about making the world a better place."
Learn more about Donor-Advised Funds with Community Foundation Santa Cruz County for a virtual event.
Giving to Your Community with a Donor-Advised Fund
April 28, 2021, 12noon – 1PM
More information & registration
###