Companies
WG Tech Center Connects 50 Students to Amazon, AgTech Startups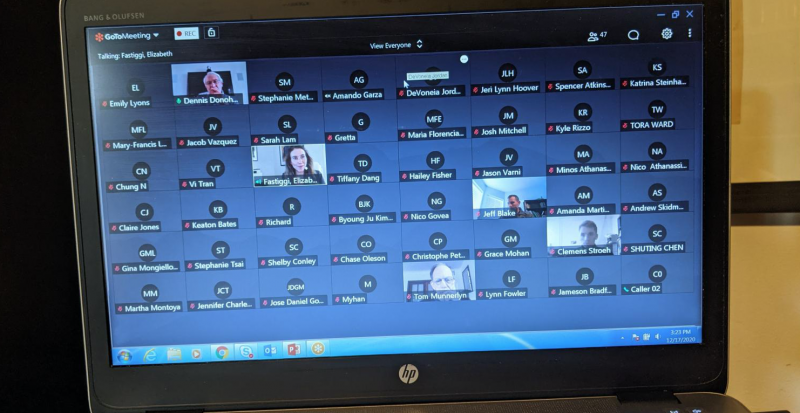 December 31, 2020 — Salinas, CA
(Source: WGCIT blog)
Event helps students "prepare for the future—beyond exams—as the world increasingly becomes STEM-ier."
Last week, 50 university students attended Western Growers Center for Innovation & Technology's annual "Home for the Holidays" agtech event to learn about STEM (science, technology, engineering and mathematics) careers in agriculture.
The event featured a "virtual meet and greet" with Elizabeth Fastiggi, the Worldwide Business Development Lead for the Agriculture vertical at Amazon Web Services, where students had the opportunity to ask questions about what future careers and skills are desired for tech/ag/agtech employers. Fastiggi shared her education path, tips on how to get ahead in the workforce and trends to be aware of.
"An area that I've become really interested in and that we are starting to dig into is the concept around demand-sensing," she said. "Historically, agriculture has been a 'push supply chain model,' where crop planning decisions are made early on and once harvest arrives, you are literally pushing that product through the supply chain. Many other industries have evolved to more demand-driven model, and this is where we are now seeing a lot of opportunity."
Additionally, imagery to provide real-time insights, computer vision to automate redundant tasks, traceability to ease the supply chain were among the other trends Fastiggi mentioned that could birth new career opportunities.
WGCIT Director Dennis Donohue, who emceed the event, further guided the conversation to help outline how students can "prepare for the future—beyond exams—as the world increasingly becomes STEM-ier." The event wrapped up with 11 WGCIT agtech startups speaking about their technologies as well as sharing current and future internship and employment opportunities for students attending the call. Startups included AgTools, Augean Robotics, Full Harvest, GeoVisual Analytics, HeavyConnect, iFoodDecisionSciences, Inteligistics, iTradeNetwork, Sapphire Automation, Tailwater Systems and Trace Genomics.
The Center has launched several workforce development programs in an effort to encourage youth to pursue careers in agriculture and technology. This was the Center's first virtual event connecting agtech with college students, but the fourth year that hosting the "Home for the Holidays" mixer. With the new online format, more students were able to engage in the event. The virtual meet & greet attracted business, science, technology, and agricultural students attend from Hartnell College, UC Riverside, CSU Monterey Bay, UC Davis, Fresno State, Cal Poly Pomona, Cal Poly San Luis Obispo and Butte College.
Click here to see a recording of the event.
###
Originally published here: http://www.wginnovation.com/blog/wg-tech-center-connects-50-students-amazon-agtech-startups
###
Tagged agtech, Western Growers