Companies
Rotary Club of Watsonville and Driscoll's are Closing the Digital Divide – PVUSD Kids Get Connected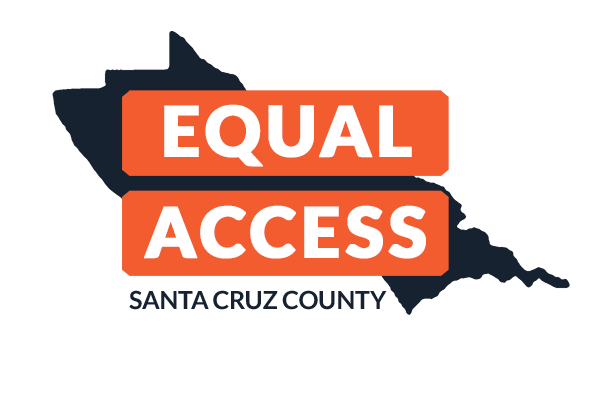 (Contributed)
December 18, 2020 — Watsonville, CA
Equal Access Santa Cruz County increases opportunity and access to education through internet connection, has met the project's first financial goal but the need is still great
The success of students in the distance learning model depends on access to reliable internet service. Two months ago, Cruzio Internet and Community Foundation Santa Cruz County launched Equal Access Santa Cruz County (EASC) with a simple goal: bridge the digital divide and bring true high-speed broadband to every family in Santa Cruz County, regardless of income level. Pajaro Valley Unified School District (PVUSD) welcomed EASC as an opportunity to address the pressing digital divide, made even more acute during the COVID-19 pandemic.
The Rotary Club of Watsonville and Driscoll's, with help from the Community Foundation, raised the $105,000 dollars needed for EASC to provide internet infrastructure and monthly broadband at the Buena Vista Migrant Labor Camp which will provide long-term high speed internet to about 150 school children.
Together, the Watsonville community is rallying around students like Lesly Peña Hernandez whose family did not have reliable broadband access when remote learning began. "It has been great having constant access to the Internet! I can hear my teachers clearly and there is no lagging in my connection," states Lesly, confirming an adequate internet connection is key to classroom participation.
PVUSD, the Rotary Club of Watsonville, and Driscoll's invite the community to join them in continuing to raise money for EASC to ensure every student without internet at home can get connected.
Dr. Michelle Rodriguez, Superintendent of Schools of PVUSD, noted that "Recognizing the unique geographical challenges to reliable internet connectivity in our area so early on has made a difference in our ability to provide access to every student during distance learning. The community, state and federal investments are addressing this educational access crisis and we at the local level must also do our part to serve the needs of all students as we close the digital divide with an equity focus through meaningful action"
"The Rotary Club of Watsonville spearheaded fundraising for this project, which will give students living at the Buena Vista Migrant Labor Camp reliable internet access, enabling them to participate in school," said Kristin Fabos, Watsonville Rotary President. "We expect this project to be duplicated in other areas of our region and ask that you get involved now, so we can continue our work with partners like Cruzio, PVUSD, Driscoll's and the Community Foundation of Santa Cruz County to bridge the Digital Divide."
"In early March, Driscoll's deployed $4M in COVID-relief funds across several agricultural growing regions in support of local health clinics and food banks. At that time, access to health services and healthy fresh food was needed most. Fast-forward nine months and we have seen a substantial increase in educational equity needs including access to affordable and reliable internet for remote learning. It's been incredible to see how quickly the community has come together to provide financial support to close the digital divide for students in the Pajaro Valley," noted Nishan Moutafian, Driscoll's Northern California District Manager.
While this EASC project is fully funded, the need for better internet in this community is still significant. Our collective goal is to connect every PVUSD student to a reliable and affordable internet service. EASC plans to build 12 or more wireless hubs in early 2021, each one capable of serving 150 families with high-speed broadband. This goal can only be met through the continued generosity of our growing ecosystem of supporters.
If you would like to support these important internet access projects for students and families of PVUSD, you will find more information at EASC (https://equalaccesssantacruz.com/). 
About Pajaro Valley Unified School District
Pajaro Valley Unified School District is dedicated to creating educational equity for students, families and communities we serve. PVUSD, the largest district in Santa Cruz County, serves almost 20,000 students: 82% are Latino, 16% are White, 65% are English Language learners, and 81% qualify for free or reduced lunch programs. The district has sixteen elementary schools, six middle/junior high schools, three comprehensive high schools, nine charter/alternative schools and one virtual academy. Administration, Classified and Certificated Staff are dedicated to ensuring that all of our students can reach their greatness. At the center of PVUSD's Target for Student Success is the belief that our students must leave our schools ready to succeed in college, career and life. Learn more at www.pvusd.net
About Rotary Club of Watsonville
Rotarians are neighbors, friends and community leaders who come together to create positive, lasting change locally and around the world. Rotary's impact starts with its members, people who work tirelessly with their clubs and other stakeholders to solve some of the community's toughest challenges. A shared passion for service and multidisciplinary points of view help Rotary to accomplish the remarkable, all the while having a good time doing it.Partner with 60+ Watsonville Rotarians on projects such as Equal Access Santa Cruz County. Other well-established projects include: an annual grant program for local non-profits, a job shadowing day for students, an international sponsorship through the Rotary student exchange program, an annual student speech contest, and the weekly recognition of student achievement at local partner schools. Weekly Speakers engage the membership and guests with information about local, national and international issues. For more information, to apply for membership, or to join Wednesday's Zoom meetings, go to www.WatsonvilleRotary.com. 
About Driscoll's
Driscoll's is the global market leader of fresh strawberries, blueberries, raspberries and blackberries. Headquartered in Watsonville, CA, they have more than 100 years of farming heritage and hundreds of independent growers around the world. As a privately owned company, they remain rooted in community, science, and innovation with their exclusive patented berry varieties developed through years of research using only traditional breeding methods. Driscoll's is the trusted brand for Only the Finest Berries™. Learn more at https://www.driscolls.com/. 
About Cruzio
Equal Access Santa Cruz County is powered by Cruzio Internet. Founded in 1989, Cruzio is one of the largest independent internet service providers in California. We provide cutting-edge technology services for more than 9,000 households and businesses in Santa Cruz County.  100% locally owned and staffed, Cruzio has on-site technical support, local roving IT, and a welcoming storefront in downtown Santa Cruz where members can drop by anytime to pay a bill or get advice from our technical staff. Cruzio is known for its friendly, hands-on customer service that caters to its diverse client population, from residents and local nonprofits to small and large businesses throughout Santa Cruz County. Learn more at www.cruzio.com
About Community Foundation Santa Cruz County
Since 1982, Community Foundation Santa Cruz County has brought together people, ideas, and resources to inspire philanthropy and accomplish great things. The Community Foundation helps donors and their advisors invest wisely in causes they care about, to provide grants and resources to community organizations, and to offer leadership around key local issues. The Foundation manages more than $135 million in charitable assets and provides customized and tax-smart giving solutions that resulted in more than $12.5 million in grants in 2019. Thanks to generous donors, over $110 million in local grants and scholarships have been awarded locally since 1982. The Community Foundation seeks to make Santa Cruz County thrive for all who call it home, now and in the future. Learn more at www.cfscc.org.
###
Tagged Community Foundation Santa Cruz County, Cruzio, Driscolls, Pajaro Valley Unified School District