Companies
Making a Difference Together: Local Tech, Donors & Community Foundation Work to Support Santa Cruz County During COVID-19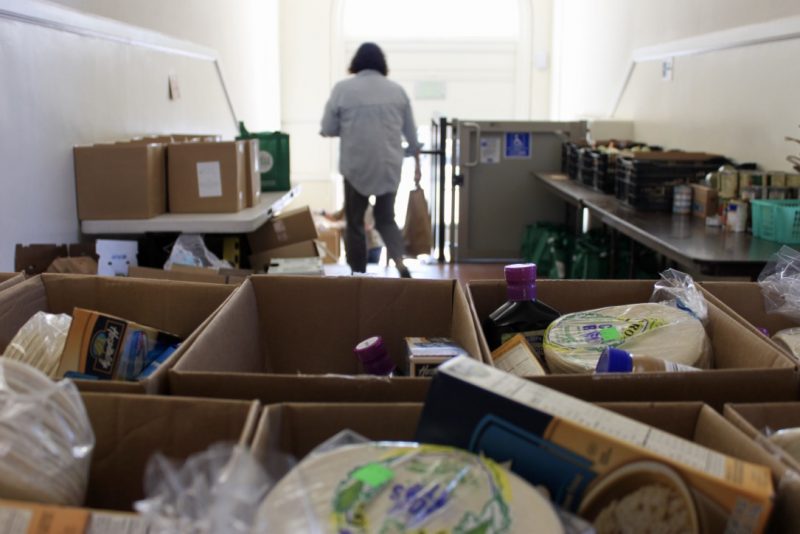 By Jenny Kurzweil
Communications Officer, Community Foundation Santa Cruz County
Special to Santa Cruz Tech Beat
July 30, 2020 — Santa Cruz, CA
(Photo credit: Community Foundation Santa Cruz County)
Local tech industry is a force for good in Santa Cruz County
When COVID-19 hit, both the Santa Cruz tech community and Community Foundation Santa Cruz County rallied immediately. March 13th, the Foundation started the COVID-19 Local Response Fund. A torrent of donors stepped up with gifts to the fund. Those at Google, Apple, Netflix, quickly got their gifts matched by their employers. Others flipped stock into tax-deductible gifts. One of the first grants made by the Community Foundation went to the fledgling Cruz One's cadre of enlisted tech volunteers. They teamed with Cruzio and the County Office of Education to help students connect to broadband for distance learning. A matching grant helped Santa Cruz Works' Ride Out the Wave (ROTW) generate more than $430,000 in gift cards to support local businesses.
The Long Haul
As we enter the fifth month of the pandemic, the school year will begin with distance learning, Santa Cruz County has joined 93% of California's population on the state watch list, and local workers are facing a new round of layoffs. Our community's needs continue to be complex and growing. Existing inequities have created profoundly disproportionate impacts, especially in the local Latinx community.
Providing Food, Shelter & Healthcare
COVID-19 relief from the Community Foundation now totals over $7.3 million–+$2 million in local response grants and $5.2 million from local families giving through their charitable fund. The Foundation is working with trusted nonprofit leaders to ensure every resident in Santa Cruz County has a place to turn for food, shelter, and healthcare. The Foundation is prioritizing those already disadvantaged by inequities: undocumented families, low-wage essential workers, seniors, and people with severe illness. Rental assistance and food continue to be the greatest needs with unemployment at 14% in our county and 19% in Watsonville.
Together, We are Making a Difference
On July 23rd, the Community Foundation hosted an online event sharing how gifts to the COVID-19 fund are helping those hardest hit. Nonprofit leaders shared stories of strength, struggle, and resiliency and the impacts on youth and mental health, domestic violence survivors, the undocumented community, and the tens of thousands of locals facing hunger. Learn more and watch stories from leaders on the frontlines: https://www.cfscc.org/updates/covid-19-update
We Will Thrive Again
Community Foundation CEO Susan True said, "Our local economy has weathered disasters before—the floods of 1982 and the Loma Prieta earthquake in 1989. Both times, what helped our community persevere and eventually thrive again was our spirit of entrepreneurship, creative partnerships, and a fierce pride in our local businesses. During this pandemic, we are seeing examples of the actions that need to be sustained throughout the duration of our economic recovery. Collaborations between local government, nonprofits, and businesses are essential."
The local tech industry is a force for good in Santa Cruz County–fostering talent, nurturing creativity, growing prosperity and generosity, and celebrating a deep pride for what makes this side of the hill special.
True continues, "It's going to take all of us to weather this storm. While the pandemic is creating profound hardship globally, giving locally is powerful. We can keep philanthropy local and give to beloved local nonprofit organizations adapting to a new reality or the Community Foundation's COVID-19 Relief Fund which is working with nonprofit partners on meeting our community's basic needs."
More information:
About Community Foundation Santa Cruz County
Since 1982, Community Foundation Santa Cruz County has brought together people, ideas, and resources to inspire philanthropy and accomplish great things. The Community Foundation helps donors and their advisors invest wisely in causes they care about, to provide grants and resources to community organizations, and to offer leadership around key local issues The Foundation manages more than $145 million in charitable assets and provides customized and tax-smart giving solutions that resulted in more than $12.5 million in grants in 2019. Thanks to generous donors, over $100 million in grants and scholarships have been awarded locally since 1982. The Community Foundation seeks to make Santa Cruz County thrive for all who call it home, now and in the future. Learn more at www.cfscc.org.
###
Tagged Community Foundation Santa Cruz County, COVID-19, Cruz One, Cruzio, Santa Cruz Works, Shelter at home, Social Justice