Companies
ApisProtect wins Start-Up Pitch Competition at the 6th Annual Women in Tech Festival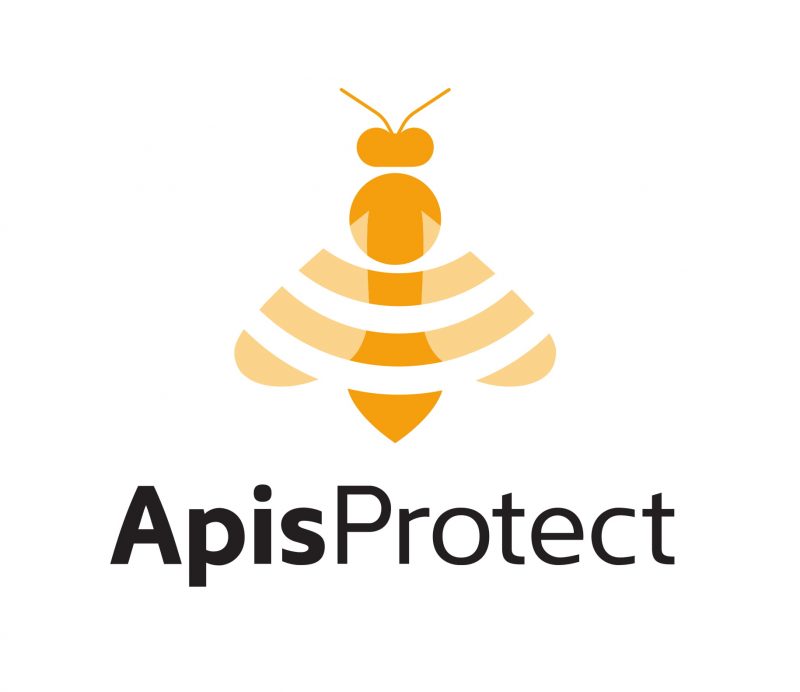 (Contributed)
November 19, 2020 — Salinas, CA and Cork, Ireland
This year hundreds of applications were received for the 6th Annual Women in Tech Start-Up Pitch Competition. A short-list of six global start-ups was chosen to pitch to the esteemed panel of judges including Sarah Holmes, Unshackled Ventures, Ilse Calderon, OVO Fund and Chris Yeh, Wasabi Ventures Global.
ApisProtect was selected as the winner of this year's start-up competition. ApisProtect is an Irish Agtech company that uses unique sensor technology to monitor honey bees to ensure global food supply. Led by Dr Fiona Edwards Murphy, ApisProtect has developed innovative bee monitoring technology to enable beekeepers to remotely manage their colonies 24/7 and reduce honey bee losses. ApisProtect will be launching its commercial bee monitoring technology in the U.S later this month.
"At Silicon Valley Forum, we're proud to do our part to continue the discussion around female entrepreneurship and leadership," said Denyse Cardozo, CEO and President of Silicon Valley Forum. "This year for the 6th Annual Women in Tech Festival, we took the festival online enabling a more global audience to participate."
Denyse added, "Our hope for the 2020 Women in Tech Festival was to highlight extraordinary women who are lighting the way forward and provide inspiration to those who are just beginning to find their way."
Shaloo Garg, Managing Director, Microsoft for Startups, Silicon Valley and Southwest region, was the Emcee for the evening. Microsoft has been a long-standing partner of the Women in Tech Festival. ApisProtect joined the Microsoft for StartUp Program in Europe earlier this year to help scale its infrastructure to support its global rollout.
Dr Fiona Edwards Murphy, CEO of ApisProtect, said "Our mission at ApisProtect, is to save the honey bees because if we don't take action now, we'll lose our most important insect ally. We want to secure the supply of one-third of our diet, and make sure we can nourish and feed the 9.7 billion people on planet earth by 2050."
About Silicon Valley Forum
Since 1983, Silicon Valley Forum (SVF) has fostered innovation, entrepreneurship and leadership in Silicon Valley. We facilitate connections and provide resources and information, covering everything from the latest tech trends to the global startup and investment ecosystem. While we focus on technology and startups in practice, in spirit we build our work around anyone who wants to run their business the Silicon Valley way—this is a place where creativity and innovation are crucial components of success.
The organization has a long history of creating successful events, programs, online tutorials, and conferences that educate, train, inspire, and connect technologists, entrepreneurs, corporates, investors, innovation hubs, and students—in Silicon Valley, throughout the U.S., and globally. SVF organizes over 40 programs and events per year and have worked with over 40 countries worldwide. Silicon Valley Forum partners include global leaders IBM, Microsoft, Accenture, Mercer, & K&L Gates as well as leading venture capital firms, and service providers.
ApisProtect
ApisProtect is led by Dr Fiona Edwards Murphy, the team at ApisProtect has decades of beekeeping, data science and engineering experience. ApisProtect is uniquely placed to disrupt a global, well-established industry with robust technology developed by Fiona Edwards Murphy, following her award-winning PhD research at University College Cork, Ireland.
ApisProtect, an Irish agtech innovator, continues to enjoy support from international venture capital investors Finistere Ventures and Atlantic Bridge Capital together with Radicle Growth, the Yield Lab and Enterprise Ireland.
ApisProtect uses beehive sensor technology and machine learning in its bee monitoring technology. This beekeeping technology combines the sensor data on hive conditions, strength and activity levels with its proprietary big data and machine learning techniques, to deliver a 24/7 early warning system about at-risk hives and give beekeepers actionable insights and to help prevent losses and increase colony productivity.
ApisProtect's innovative technology has featured on Forbes, Wired, CNN and BBC. ApisProtect was listed in Fast Company's Most Innovative Companies in Europe list in 2020. Dr Edwards Murphy has presented her work at global AgTech and Beekeeping conferences to demonstrate this technology including Forbes Agtech Conference 2019, Salinas, California, World AgriTech Conference, London (2019) and Apimondia, Montreal, (2019)
Dr Fiona Edwards Murphy was included in 2020 Silicon Valley 50 honorees. The Irish Technology Leadership Group annually recognizes the achievements of 50 Irish and Irish-American technology leaders making a significant impact in their field. Dr Fiona Edwards Murphy was listed by Siliconrepublic.com as one of 100 rising science and technology stars to watch in 2020 and by ThinkBusiness.ie in its list of "24 disruptors and trailblazers changing Irish business".
Watch this video to learn more about ApisProtect and Edwards Murphy's vision for future full of healthy honey bee hives. Visit www.apisprotect.com to learn more.
To find out more, log on to www.apisprotect.com or follow us on social media Twitter – @ApisProtect , Facebook – @ApisProtect, Instagram – @ApisProtect
###
Tagged agtech, ApisProtect, Western Growers