Companies
SVG Ventures Partners with Extreme Tech Challenge for THRIVE Global Initiative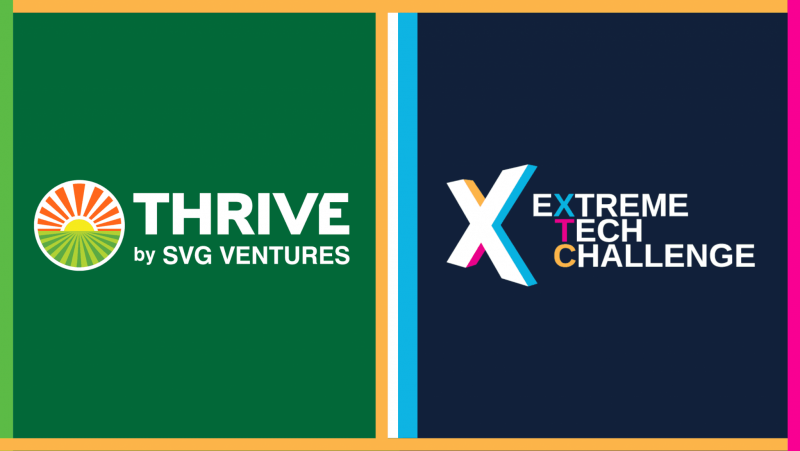 By Helen Hartnett
Thrive Agrifood
November 18, 2020 — Los Gatos, CA
SVG Ventures | THRIVE, a leading global Agrifood Venture and Innovation Platform headquartered in Silicon Valley announced today that they have partnered with Extreme Tech Challenge (XTC) on their THRIVE Global Initiative – a series of Regional Challenges for startups solving the world's toughest problems.
"XTC looks forward to working with SVG Ventures on regional competitions across three continents to help discover, elevate, and empower local startups that are innovating to address the world's biggest challenges. We are proud to partner with THRIVE to accomplish this" said Young Sohn, Co-Founder of XTC, President and Chief Strategy Officer, Samsung Electronics and Chairman of the Board, HARMAN.
THRIVE's Global Initiative intends to catalyze and accelerate the transformations needed in the entire food value chain by identifying, promoting, accelerating, and investing in innovative solutions from early-stage and later-stage startups around the globe that can create new and alternative paths for a more efficient and sustainable global food system.
Through a series of international pitch challenges, THRIVE aims to address the key initiatives highlighted by the USDA & the U.N.'s Sustainable Development Goals (SDG's). Pitch Challenges will be held in Australia, Canada & Africa. Additionally three finalists selected to participate in THRIVE's 7th Global Accelerator Program will also automatically be selected as XTC finalists.
XTC is the world's largest startup competition for entrepreneurs solving global challenges & this partnership will provide another pathway for THRIVE's Regional Challenge winners to accelerate & scale their world changing solutions. Winners of THRIVE's Regional Challenges will automatically be selected as XTC Finalists and gain the opportunity to connect with XTC's network of investors, corporations & mentors to help them raise capital, close partnerships & scale their startups. XTC will also fasttrack all THRIVE applicants through their XTC application process & participate in the THRIVE Silicon Valley Bootcamp for the winning startups.
"Our partnership with XTC signifies our continued commitment to elevating the next-generation of entrepreneurs creating new technologies and game changing innovations for global good" said John Hartnett, CEO & Founder SVG Ventures|THRIVE. "We're looking forward to working with XTC to harness the power of technology to advance the future of food & agriculture to benefit humankind"
About SVG Ventures | THRIVE
SVG Ventures | THRIVE is the leading global Agrifood investment and innovation platform headquartered in Silicon Valley, and comprised of top agriculture, food & technology corporations, universities, and investors. With a community of over 5,000 startups from 100 countries, the THRIVE platform invests, accelerates, and creates unparalleled access for entrepreneurs to scale globally to solve the biggest challenges facing the food and agriculture industries. SVG's existing global partners include Media Partner Forbes and leading government, agriculture, and technology corporations such as Corteva, Driscoll's, FCC, Kubota, Land O'Lakes, Trimble, Taylor Farms, Valmont, Yamaha Motor Ventures and Wilbur-Ellis.
Crunchbase recognizes SVG Ventures as the most active AgTech investor in the world with a portfolio count of 40 investments in the space.
About the Extreme Tech Challenge
Extreme Tech Challenge (XTC) is a USA nonprofit devoted to elevating the next generation of entrepreneurs creating new technologies and innovations that benefit humankind. Inspired by the United Nations 17 Sustainable Development Goals (SDGs), the Extreme Tech Challenge (XTC) competition is the world's largest startup competition for entrepreneurs addressing global challenges. XTC® connects innovators with a network of investors, corporations, and mentors to help them raise capital, launch corporate collaborations, and scale their world-changing startups. The Extreme Tech Challenge is sponsored by 40 world-leading corporations including Samsung Electronics, Microsoft, Deutsch Telecom, Ford, Intel, Cisco, NXP, TechCrunch, Vivatech, and ARM. Learn more at https://extremetechchallenge.org
###
Tagged SVG Partners, Thrive Accelerator