Companies
Ben Jealous, Jimmy Panetta, Guy Kawasaki headline virtual Startup Investment & Community Capital Expo 2020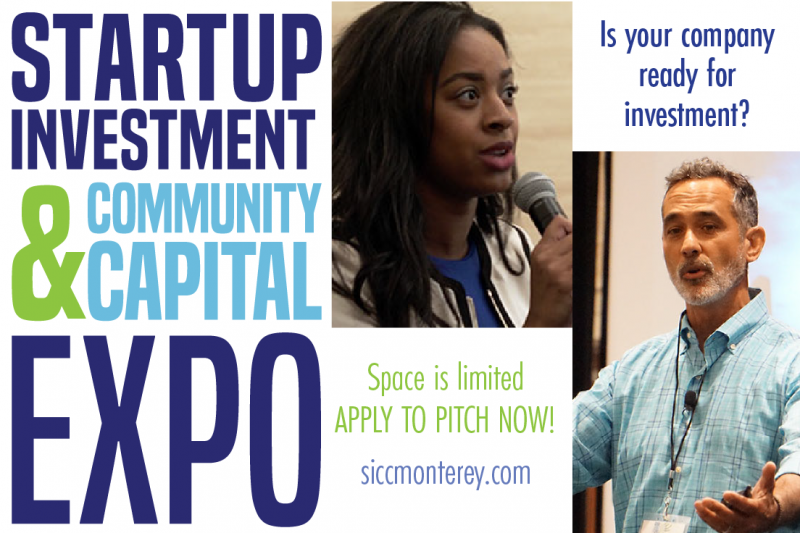 (Contributed)
September 22, 2020 — Seaside, CA
Congressman Jimmy Panetta, business evangelist Guy Kawasaki, and former NAACP president Ben Jealous will deliver keynote addresses at this year's Startup Investment & Community Capital Expo from Sept. 28-30, 2020.
The event is the Monterey Bay region's largest startup investment conference, connecting up-and-coming companies and entrepreneurs with top-tier investors and alternative funding sources. Each of the expo's three days includes a theme, keynote address, speakers, panel discussion, and pitches to investors.
This year's expo happens virtually and focuses on, and combines, two timely concerns: recovery from the pandemic and equity in society.
Guy Kawasaki—a business evangelist (including for Apple), brand ambassador, and author—delivers a keynote on navigating an uncertain environment; Congressman Jimmy Panetta, who represents California's 20th Congressional District, will address the current environment in regards to equity; Ben Jealous, former NAACP president and CEO, and current president of People for the American Way, talks about inclusion and diversity in entrepreneurship.
The SICC Expo is a forum for entrepreneurs, startup companies, angel and capital investors, lenders, business students, community leaders and partners. Attendees can learn secrets to landing funding and different types of capital financing for startups, and hear how successful founders got funding and connected with investors. Selected companies seeking funding get a dedicated pitch page on the event website and can deliver a 10-minute pitch to our investor panel.
SICC Expo is organized by the CSU Monterey Bay Institute for Innovation and Economic Development. Admission is $25 for the general public, free for students, and tickets can be purchased at sicc2020.eventbrite.com. This year the expo takes place online.
###
Tagged CSUMB, IIED, Startup Investment and Community Capital Expo