Companies
A step-by-step guide to building and delivering embedded analytics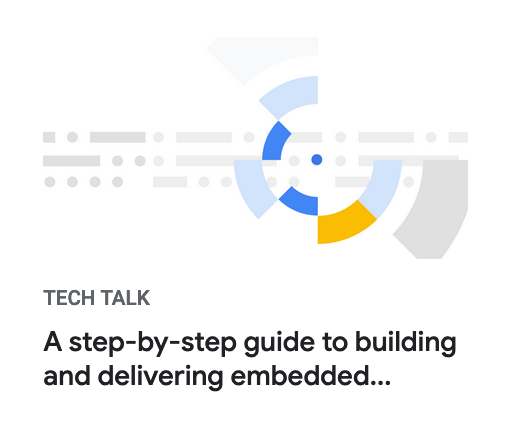 By Sharon Zhang
Senior Consultant, Looker Professional Services, Google Cloud
September 15, 2020 — Santa Cruz, CA
There's no question that analytics can be beneficial to your organization's growth and success. Embedding analytics into your product can create new revenue streams. You can use data or analytics to create opportunities for upsell. You can even offer it as an entire new feature set or product line.
But even with the benefits of rolling out a productized analytics offering being as immense as they are, the task of actually building one can be daunting.
After helping deploy more than fifty embedded analytics projects, I've seen all the common concerns to this challenge. Most of my customers worry about the people and financial resources required to build out the offering, the time it will take to implement, and how quickly user needs change. One of the questions I hear most often is 'Can we adapt quickly enough as customer needs evolve?'
The answer is yes.
Over the past few years, I've developed a success framework that has helped many companies de-risk the embedded analytics journey. In this blog, I'm going to share that framework with you and walk you through a few key things you can do to build a strong foundation before you get started on your embedded analytics journey. From there, I'll share how to structure your deployment in phases with some simple building blocks to maximize your success.
Build a strong foundation: four key ingredients
Before you build your analytics offering, I encourage you to consider four things that will become the foundation of your deployment:
The database you choose
The analytics platform you choose
Your software development resources
Your data product owner
Let's dive in!
Continue reading here: https://looker.com/blog/build-and-deliver-embedded-analytics
###
Tagged Google Cloud, Looker