Companies
Is an E-Bike in your Future?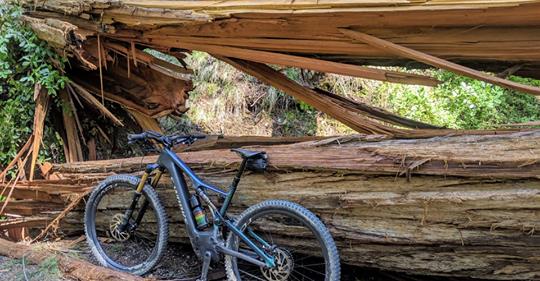 By Lloyd Tabb
Looker stuff
April 23, 2019 — Santa Cruz, CA
I can't answer that question for you but I can tell you how I made my choices. I'm 56, a very long time cyclist. I've toured on a bike, commuted on my bike for years and at various times been into Mountain Biking, Gravel Grinding, Mountain Unicycling (yes, its true). Over the years, I've owned many motorcycles too. I really didn't expect to like riding an E-Bike but now I'm, essentially, not using my car. Today I own two E-bikes, a commuter and a mountain bike. Here is why I'm a fan.
That hill I hate.
I love 95% of my commute by bike. Unfortunately, there is one hill, a 200 foot climb at a 14% grade that is my nemesis. I hate that hill enough that when walking out toward my vehicle I would often choose my car, rather than deal with the eventual pain that comes from that hill. The funny thing is that when I'm at the bottom of the hill, I often don't mind it riding up it. The remembered pain from hard days stopped me from riding my bike. The e-bike changes things. The e-bike doesn't make the hill go away, but rather makes it a choice. When I get to the bottom of the hill, I can choose to ride hard up the hill or simple cruise up it.
Continue reading here: https://www.linkedin.com/pulse/e-bike-your-future-lloyd-tabb/
###
Tagged Looker