Companies
Cruzio offers free public wifi spots for those who've been displaced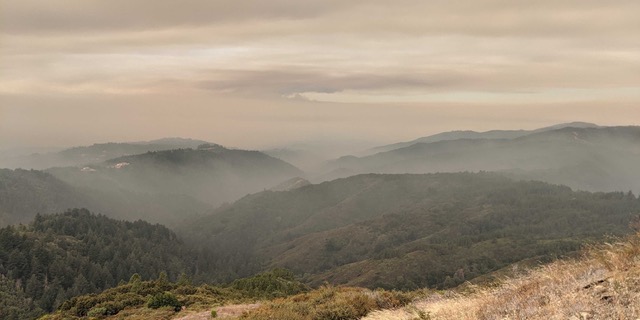 (Contributed)
September 2, 2020 — Santa Cruz, CA
(Photo above: Mt Loma on 8/19/2020, looking towards the Santa Cruz side of the Monterey Bay. Credit: Cameron Kennedy/Cruzio)
For folks who have been displaced and need to connect to the internet, Cruzio has set up several public wifi spots outdoors which you can access in your car or while social distancing. This internet is very fast and it's free of charge. There's no password.
We have many locations around the county. Some of our drive-ins are for students and their families — if that applies to you, contact your school district for info — but the general public can use the following locations to access the internet:
"As a part of the community and provider of a crucial resource, we are compelled to help in times of crisis however we can. It wasn't lost on us when schools announced the start of homeschooling that many students would face the burden of broadband access inequality. That's when we started looking for parking lots to set up drive-in hotspots – spots where folks could access a reliable connection while social distancing in their cars. The need was realized again with the fires and these have become a public utility in an emergency"
We've been very active setting up school parking lots for the school year ahead. The fire delayed us but, hopefully, we'll be back installing in the next few weeks. If you know of or own any parking lots next to tall buildings that could be viable for free public wifi access, please let us know at cruzio.com/contact.
Drive-in hotspots are a part of our Equal Access Santa Cruz initiative.
###
Tagged Cruzio