Companies
Growers Insight & CropTrak Build Strategic Alliance to Increase Innovation Adoption for Food Companies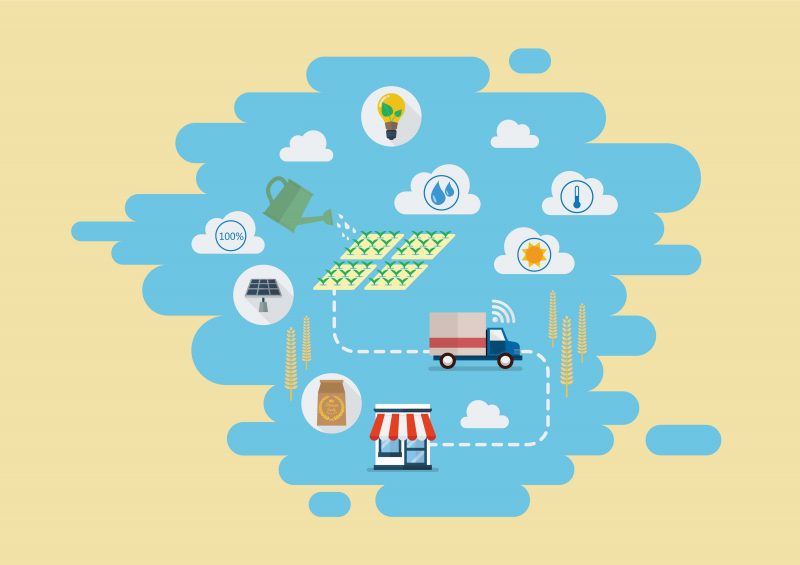 (Contributed)
August 11, 2020 — Salinas, CA
Partnership will help food production clients make informed, real-time business decisions improving profitability, sustainability and security
CropTrak, a global leader in food industry digitalization and Growers Insight, the farm-to-food innovation planning and implementation experts, have formed a strategic alliance to increase the adoption, interoperability and overall success of modernization across the Agriculture and food supply chain.
Growers Insight will use its muddy boots experience and data-driven processes to support CropTrak in expanding its enterprise clients' usage of digital technologies and IoT. Together, along with other parties, working towards a seamless integration from field to fork, they create a clear path forward for the modernization of transparent supply chains. Through comprehensive strategy building, road-mapping, implementation execution, training and support, clients can make more informed, real-time business decisions improving profitability, sustainability and security.
"CropTrak is excited to be working with Growers Insight, bringing their real-world experience to our enterprise food technical solutions," Aaron Hutchinson, President and co-Founder of CropTrak, says. "Growers Insight is helping CropTrak deploy solutions that are more than just digital transformation for our clients, but also solves real user problem in easy to adopt ways."
"Building and executing on plans to bring more actionable, real-time information into the AgriFood supply chain is paramount – especially in the light of recent events," states Aaron Magenheim, CEO and Co-Founder of Growers Insight. "We are collaborating with CropTrak to organize and transform the global food system creating higher levels of standardization and support for the grower community; ultimately creating an agile and resilient machine to reduce waste while delivering more sustainable foods and products to consumers."
The Growers Insight partnership includes providing real-world input on CropTrak's technology roadmap and off-the-shelf solutions as CropTrak's expands further into the "messy middle" of the supply chain by leveraging their flexible platform and enterprise modules fully. CropTrak is the enterprise-level food company technology solution that global giants are looking for, as recently demonstrated by onboarding one of the world's largest ingredient companies with end-to-end digital transformation from contract award to full field deployment in less than 6-months. Growers Insight and CropTrak both have global customers but are currently focused on growth throughout the Americas.
About Growers Insight
Growers Insight builds and implements strategic action plans for modern food production systems. They work with Agriculture producers and food companies through their data-driven approach, where they develop an actionable 3-5-year innovation plan prioritizing projects, setting milestones, business value and getting the entire operation on the same page, leading to success. The company works through strategic alliance partners and recently launched Growers Insight Argentina to promote growth in LatAm.
About CropTrak
CropTrak was started 11 years ago in Tucson, Arizona, with a vision to tell the entire story of food and a mission to harness the power Ag Data to identify and address systemic ecosystem problems that limit the availability of safe, affordable, and sustainable food. Those goals are as relevant today as any time in the past, using our flexible, modular, no-code platform we help Global Food, Beverage, and Ingredient companies run efficient and transparent farm and supply chain operations to feed the world. To find out more about our technology, contact us at Hello@croptrak.com.
###
Tagged agtech, AgTech Insight, Growers Insight, Salinas, Supply chain