Companies
Why Code Naturally ditched online summer camps and switched to one-on-one tutoring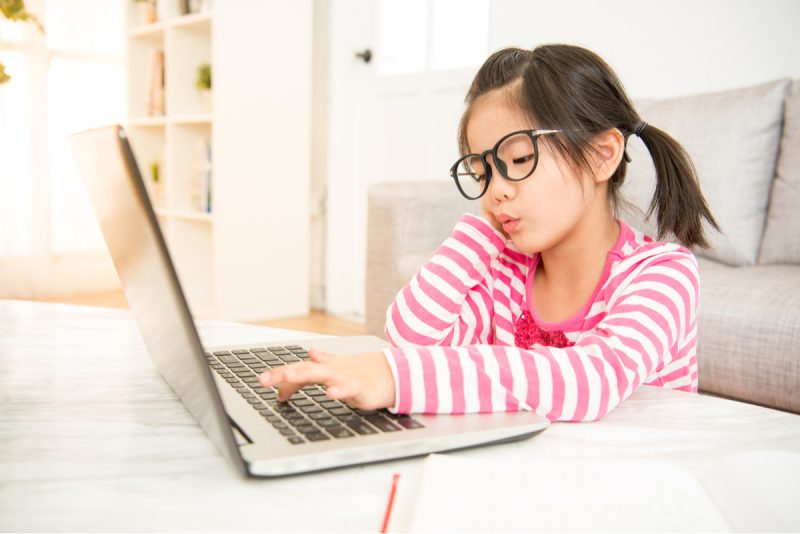 By Mackenzie Baughman
Executive Director, Code Naturally
Special to Santa Cruz Tech Beat
August 5, 2020 — Santa Cruz, CA
Ed-tech company abandons idea of digital camps for the remainder of 2020 after discovering the format lacked connections necessary to provide support to all students
As a local ed-tech company, Code Naturally has had the pleasure of directly servicing local schools and students in Santa Cruz County for the last five years. We bootstrapped our business by doing after school programs, summer camps, and working with local schools in any way possible.
During that time, we've had the pleasure to give thousands of students their first taste of coding and watching them code and create inspired us to never let go of the local programs we founded in this community.
With COVID-19 not slowing down, we did what so many other educators did, we moved our programs online, and tried to recreate camp through a screen. It was one of our biggest failures. Students got frustrated as they had to wait for help and educators got stressed as they couldn't get to everyone – even in a class as small as 4-5 kids.
Why are we having such a hard time with online summer camps?
It seems like students and parents alike should be used to the online class routine after attending zoom classes before summer began. Their familiarity, however, is what causes a lot of the hesitation to commit to an online course over summer. At the beginning of online schooling, parents struggled with balancing their work lives with their students schedules.
How do you make sure the wifi isn't overwhelmed, that you have enough devices, that your student can have the support they need? How can we take an in person camp and transform it into something practical and worthwhile? Obstacles that we face in hosting or committing to summer camps include computer exposure, equal access, cost, supervision, and so many more. Even considering the obstacles, the hope for a new type of summer camp is that even though we can't give them the same experience, at least we can help build some of the same skills.
Given current conditions surrounding the COVID-19 pandemic, summer camps have had no choice but to move online. However, many parents are skeptical about setting their child down in front of a computer after months of virtual schooling. Their assumption that the future will involve remote instruction doesn't help the case either.
With growing concerns over the impact of technology on developing children, parents are doing their best to make sure screen time is limited. The difficulty in that is "what else do we do?" They can play board games that require more than one participant, read books that might only hold their attention for 30 minutes, or spend time playing in a private yard if one is available to them. Many online camps are touting their insistence on students getting outdoors, providing them scavenger hunts or fun activities that they can do outside of their home. Unfortunately, these tasks require supervision or interaction with someone else.
Students without siblings may get bored completing the tasks on their own, while other students may have no one available to supervise them. The reality is that these activities may be great and available for some children, but not all. And even for those who are able to find other ways to spend their time, they are missing out on the social component of camps and classes that is absolutely essential.
In traditional summer camp settings, students are able to interact with each other, forming connections and socializing. In an online classroom, it is more difficult to foster those types of connections. Even in smaller class groups that meet over video chat, students often talk over each other or are too shy to speak up in the group. It seems that students with larger personalities or who are simply more comfortable interacting are those who control the conversation.
However, when classes are limited to one-on-one interaction, we see a different type of social interaction occurring, one where a connection is formed between the student and the teacher. These interactions can help students who are more shy overcome the struggle of asking for help and positively affect the way they view educators in the future. It also takes the pressure off of parents to support their child if they need assistance.
Many online camps miss the mark by assuming that students can effectively and efficiently work on their own. While learning new topics, it's important that students are as supported as possible. The problems with the current offerings for online summer camps is that they fail to support students, leaving most of the work to fall on to the parents. Some offerings include "individual work time" to go along with their small class settings. However, when you work full time or have other children to worry about, the last thing that you want is to have to be constantly assisting your student with material or technical difficulties.
Students are also dealing with the stresses of living in an unconventional world. Some students are taking care of or dealing with the stress of having sick family members, some have been sick themselves. Some have lost family, or friends. Others are simply missing opportunities. While we all have things that we are missing out on due to the pandemic, our younger generation is having a harder time adjusting. Routines hold such an important place in our lives, and this major disruption is causing them to adjust to the new normal and find new ways to socialize, exercise, and be educated.
With all of the stress surrounding students and parents right now, what we need for summer camps is flexibility, reliability, and affordability. If parents are enrolling in a camp where they are expected to have their student work individually on projects, the cost needs to be lower.
If you are providing student support during and outside of class times, then parents may be willing to pay a higher price. At the same time, camps are struggling with ensuring that camps are not cost-prohibitive. With many parents being laid off or having cut hours, only students from well-off families who were lucky enough to keep their jobs can afford to enroll in these types of programs.
As a parent, you don't want to have to worry about your student's safety or success while they are attending a school or camp online, much less one that you are already paying for. Summer camps are designed to teach students new skills, allow them to interact with other students, and give them a creative outlet. Squeezing all of this into an online format is difficult, but not impossible. Taking advantage of opportunities for students to work one-on-one with educators can spark their curiosity and allow them to regain their confidence in their school work and themselves.
That's why for the rest of the year at least, we're giving up on the idea of providing online summer camps. Instead, we're moving to one on one tutoring. This ensures that each child gets the attention they need while helping to build a relationship between the educator and the student. We've seen that when that trust is there on both sides, the amount that students can learn and create is limitless.
Learn more at https://www.codenaturally.com.
Tagged Remote learning, Shelter at home