Featured
Five in Five: Brandon Napoli of Santa Cruz Small Business Development Center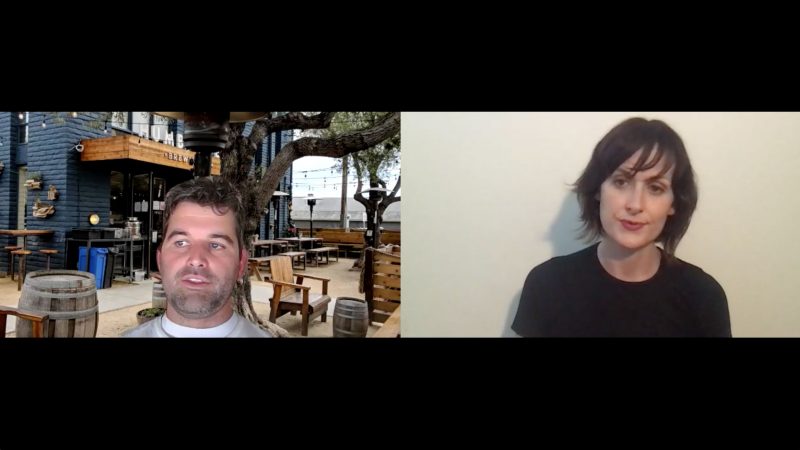 By Sarah Vickers-Webb
Production & Editorial Assistant
Santa Cruz Tech Beat
June 11, 2020 — Aptos, CA
SBDC Director explains how the organization is helping small businesses survive— and thrive— during the COVID-19 pandemic
For this week's Five in Five, we interviewed Brandon Napoli, director of the Santa Cruz Small Business Development Center (SBDC). Brandon, who become director of SBDC last April, has a passion for providing resources — access to capital, assistance, and partnerships— to foster small business ecosystems. He is also founder and CEO of Sacred Space, a co-working facility in Palo Alto that offers workforce development classes.
SBDC is a group of experts experienced in a variety of businesses, who provide in-depth advising and training to obtain capital, launch businesses, grow sales, and create jobs to business owners and entrepreneurs. SBDC, located at Cabrillo College in Aptos, provides confidential services free of charge.
That said, SBDC has been pretty busy in the past three months.
According to Brandon SBDC has received more requests for help in March than in the previous six months combined. To answer the call, SBDC staff have taken on extra hours and past employees have even come out of retirement to help.
"Everyone had to really step up and take on more," he said. "It was a time to just fill the need. I'm very proud of my team."
While the day to day work environment has changed at SBDC since shelter in place, as all services are now online rather than in person, the organization's goals remain the same.
"We typically like to visit our clients at their locations, to really understand the experience that they're going through, and their customers are going through," said Brandon. "That's shifted quit a bit, but our focus still remains to help people start and grow their businesses."
Looking forward, Brandon wants to ensure that SBDC is serving businesses throughout all of Santa Cruz County.
"The first step is to listen, to be open to voices that in many ways are not represented well enough in the conversation, to see what the needs are, that they're expressing, and understand how our services can be tailored and be a support to those specific needs," he said. "We are not prescribing anything, we are saying how can we help."
###
Tagged Brandon Napoli, COVID-19, Five in five, SBDC, Shelter at home