Featured
Monterey County Office of Education bridging the digital divide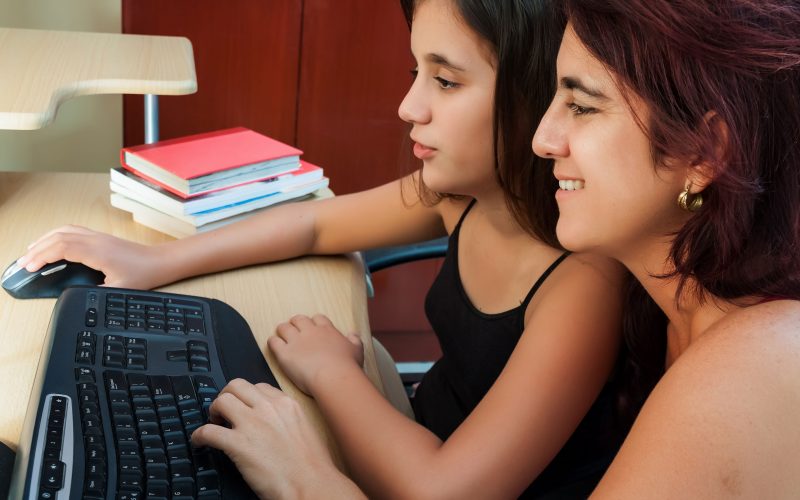 By David Rodriguez
Salinas Californian
June 4, 2020 — Salinas, CA
MCOE sends Wi-Fi equipped buses to high need areas
Empty playgrounds, empty classrooms, and full homes are the new normal for public education in Monterey Country.
Distance learning has caused concern for many low-income students who have no internet access. And numbers show that the playing field at home is not equal.
At the time of the closures, Monterey County Office of Education (MCOE) determined there were over 6,000 K-12 students from Monterey County schools and districts who did not have access to a device in the home and 11,279 who didn't have connectivity at home.
Dr. Deneen Guss, Monterey county superintendent of schools, created a Digital Equity Team (DEQ) to combat the lack of technology and access to the internet across the county.
"We've known about the digital divide for a long time," Guss said. "It's not new. But it was never, until this emergency, a civil rights issue. Other people might not call it that, but I think it could be a civil rights issue of our era. You cannot have kids who have access to high-quality learning and those who don't. They need to all have that access. It can't continue on when the health emergency is over. We need to figure it out, we need to solve it."
Students, particularly those from low-income families, are bearing the brunt of the stay at home orders to slow the spread of COVID-19.
"It's important for the community to see that this is not easy for all students," said Summer Prather-Smith, Senior Director of Migrant Education Region XVI for MCOE. "Distance learning has surfaced the true inequity that exists for so many of our students."
One way that MCOE is remedying the technological divide is sending buses equipped with Wi-Fi to certain locations in the county. Families can park near the bus to get connectivity from their cars.
"As we work to ensure high-quality distance learning for all and are planning for the possibility of extended or repeated school closures, we know that an internet connection is a lifeline and a learning link for our students," Guss said. "We are thankful to MST for their partnership to bring connectivity to our students when they need it most. We are also thankful to community member, Mary Ann Leffel for bringing the idea to us."
According to Carl Sedoryk, Monterey-Salinas Transit CEO, MST and MCOE will continue to work together to set up Wi-Fi spots in places that are in most need of internet access.
Continue reading here: https://www.thecalifornian.com/story/news/2020/05/25/monterey-county-office-education-bridging-digital-divide/5251626002/
###
Tagged Diversity, Remote learning, Shelter at home