Featured
Where did the Joby Generation 2 eVTOL go?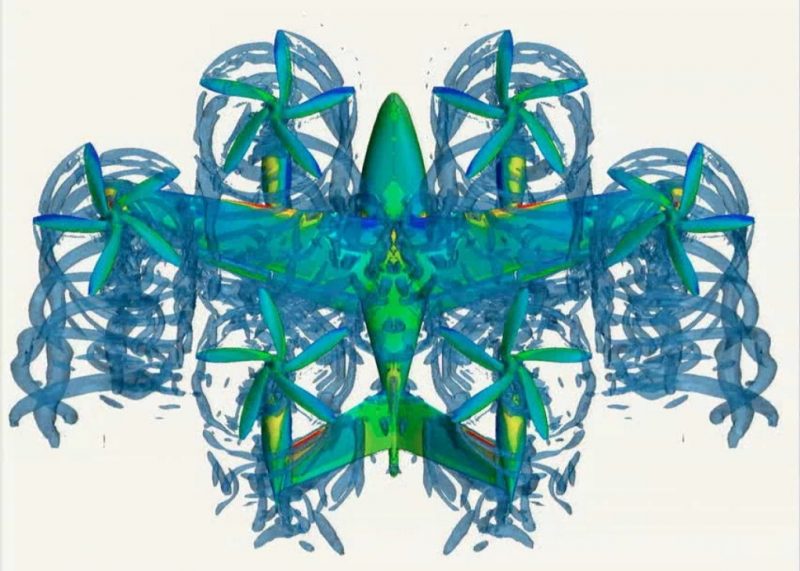 By Kenneth I. Swartz
eVTOL
July 23, 2020 — Santa Cruz, CA
(Image above: A graphic of the Joby S4, which was shared at the Vertical Flight Society's second annual Electric VTOL Symposium in 2015. Credit: Joby)
After Joby engineers shared details of the two-seat S2 eVTOL in 2014, the company entered a long period of "radio silence," revealing no further information
One of the world's best funded and most secretive electric powered aircraft appeared in public for the first time on July 7, when Joby Aviation's newest eVTOL was spotted flying southbound along the Pacific coast of Monterey Bay, California, suspended from the cargo hook of a HeliStream Bell 205A-1 utility helicopter.
A media query to Joby Aviation's public relations department confirmed the airlift of the prototype, but didn't provide much information regarding the aircraft's ultimate destination.
"This week, Joby transported its prototype aircraft from Santa Cruz to an approved location where we can expand the flight test program. In supporting the development of these aircraft, Joby moves equipment and prototype aircraft between testing sites. The purpose of the test program is to continue development of the Joby aircraft — a very exciting milestone for the air taxi market," was all that Joby said in a written statement.
However, with a little detective work, eVTOL.com believes it has solved the mystery of where Joby's prototype is now hiding out.
Continue reading here: https://evtol.com/features/joby-evtol-flight-testing-site/
###
Tagged Joby Aviation