Companies
Japanese insurer Aioi Nissay invests in Joby Aviation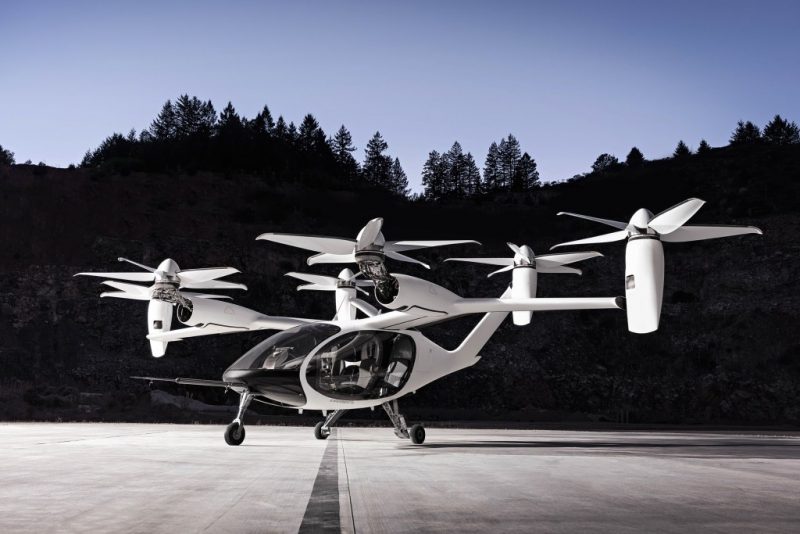 (Source: eVTOL)
July 23, 2020 — Marina, CA
(Photo credit: Joby)
Aioi Nissay will collaborate with Joby to study exclusive insurance products and services
Japan's Aioi Nissay Dowa Insurance Co. announced this week that it is investing in California-based eVTOL developer Joby Aviation and will work with Joby to develop specialized insurance products for eVTOL air taxis.
Aioi Nissay announced the investment in a Japanese-language press release dated July 21. According to an automated translation of the release, the company expects eVTOL aircraft to occupy an important position as a new means of transportation, and joins major Joby investor Toyota Motor Corporation in seeking to participate proactively in this emerging domain.
Aioi Nissay said it will collaborate with Joby to study exclusive insurance products and services, which could potentially include premiums based on how an eVTOL aircraft is actually flown. These would be similar to its telematics insurance products for automobiles, in which premiums vary according to actual driving behavior.
Continue reading here: https://evtol.com/news/aioi-nissay-invests-joby-aviation/
###
Tagged Joby Aviation