Featured
UCSC scientists round-up supplies for local doctors to combat COVID-19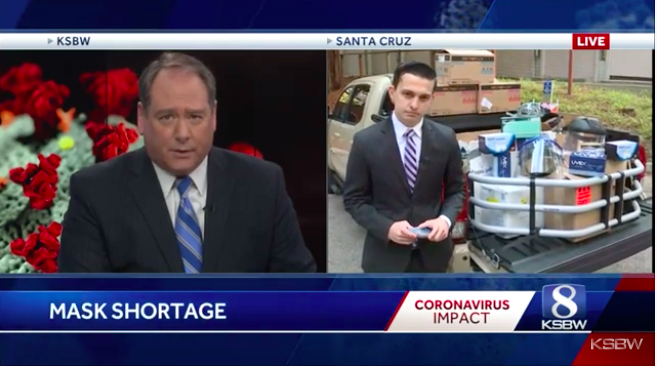 By Christopher Salas
KSBW Action News 8
March 24, 2020 — Santa Cruz, CA
(Image source: KSWB Action News 8)
University of California Santa Cruz scientists are donating protective medical supplies to local hospitals facing shortages.
"The phone rang at about 7:30 this morning and it was Bill's doctor," Bill's wife and member of the UCSC Genomics Institute Ann Pace said. "He basically wanted to speak with Bill about needing supplies for the health care workers that are dealing with the COVID-19 patients."
"He was quite concerned. He said it was basically urgent, and he specifically wanted goggles," Sullivan said.
The two started emailing labs at the University and received immediate feedback.
"The response was overwhelming, like right away people wanted to help. I heard back from somebody in five minutes," Pace said.
Continue reading here: https://www.ksbw.com/article/ucsc-scientists-round-up-supplies-for-local-doctors-to-combat-covid-19-1584584188/31764412#
###
Tagged Baskin School of Engineering, COVID-19, UCSC