Companies
Levered Learning Awarded Research-Based Design Product Certification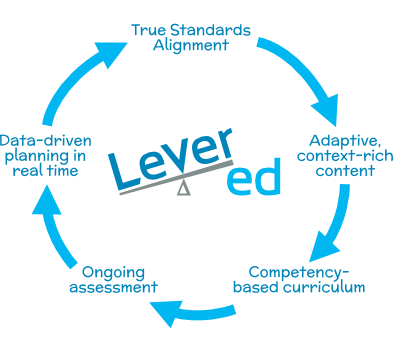 (Contributed)
June 10, 2020 — Santa Cruz, CA
New certification provides transparency to edtech marketplace
Levered Learning has earned the Research-Based Design product certification from Digital Promise. The new product certification is intended to serve as a rigorous, reliable signal for consumers, including school administrators, educators, and families, looking for evidence of research-based educational technology (edtech) products.
Levered Learning submitted evidence to Digital Promise confirming a link between research on how students learn and our product's design.
"Research has been integral to our approach from day one," said Mitch Slater, CEO of Levered Learning. "We set out to dramatically improve math growth for the wide range of students in every classroom. As a 20-year veteran teacher, I knew how important it was to develop our instructional tools in alignment with what learning sciences tell us are best practices."
"Schools and families want to know which edtech products can actually help students learn," said Karen Cator, president and CEO of Digital Promise. "Digital Promise's Product Certifications are designed to help strengthen consumers' confidence in choosing research-based products, while recognizing product developers doing the important work of incorporating valid research into their designs."
The Research-Based Design product certification uses a competency-based learning framework, developed in consultation with Digital Promise's Learner Variability Project advisory board, expert researchers in the Learning Sciences field, and dozens of educators across the United States. Further detail about its development can be found in Digital Promise's new report, "Designing Edtech that Matters for Learning: Research-Based Design Product Certifications."
More information on the research behind Levered Learning's elementary math system can be found at https://www.levered.com/research-based-math-curriculum.
###
Tagged Levered Learning, Remote learning