Companies
Edtech startup, Levered Learning, seeks local schools for new round of pilots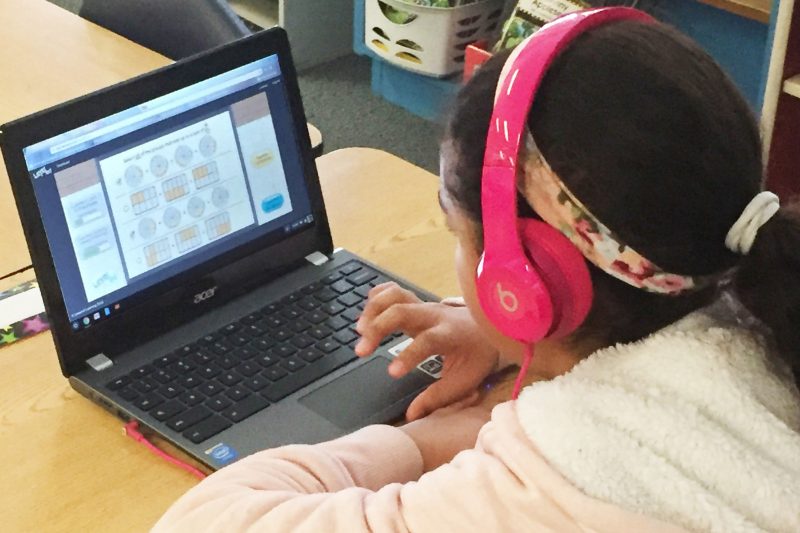 By Josh Bradley
Startup Coach, Step One
Special to Santa Cruz Tech Beat
October 17, 2017 — Soquel, CA
(Photo above: A 4th grade student works through Levered's self-paced online fractions curriculum. Credit: Mitch Slater)
Levered Learning is accepting local schools for a new round of fourth grade pilots that will begin in January 2018.
Levered Learning, an ed-tech startup based in Soquel, recently released early pilot results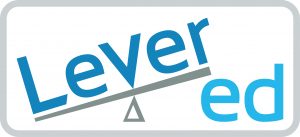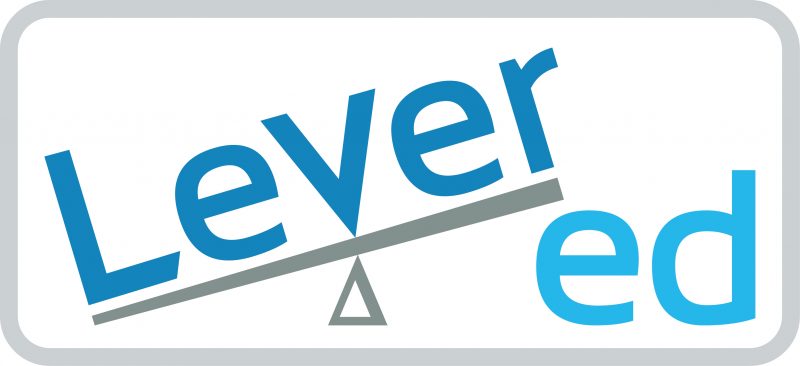 from their math-focused instructional software. Last year's pilot included 300 students in Santa Cruz County, Santa Clara County, and San Diego County. I first discovered Levered Learning and its founder Mitch Slater when I had the opportunity to coach the finalists in 2016's Cruz Cares business pitch competition, where Levered Learning placed third. At that time, Levered was piloting in one school with a relatively small group of students, so the 2016 pilot announcement signifies a significant step forward in the platform's development.
I reached out to Mitch to talk about the pilot and the results, and found it easy to catch the enthusiasm about the progress made from piloting. Levered Learning was popular with both the students and the teachers, with some teachers reporting students cheered as it they announced that it was time to start using "Levered". In video interviews Mitch shared with me, the teachers were also not shy to heap praise for the platform, citing the ability for students to work at their own pace and feeling relief at the amount of time they saved on lesson preparation and assessment. In fact, all of the teachers involved in the pilots stated that they would recommend the software platform to their colleagues.
In addition to the qualitative results, the press release announced that the pilot classes in San Diego County received the highest state test scores from over 50 elementary schools in the district. From the release,
"The response has been fantastic," says Levered founder, Mitch Slater. "We saw kids who had previously struggled in math start to thrive, both in terms of conceptual development and their use of mathematical language. Students who were already successful in math had the freedom to move ahead and be appropriately challenged."
For startups, such early validation is important, but also highlights the need to cast a bigger net in order to attract the kind of funding needed to build and scale an ambitious venture. To date, Levered Learning has been self-funded, with a team of three, which is no small feat for a startup. Mitch is expanding pilots this winter and spring with the latest version of the fourth grade program that includes improvements made through the previous pilot's learnings. Just like raising and educating children takes a village, so does launching a startup, making it important to hear about and spread the news of successes by entrepreneurs in our Santa Cruz community.
Click here to read the press release and find contact information for Levered Learning.
Levered is accepting local schools for a new round of fourth grade pilots that will begin in January 2018.
###
If you wish to republish this article, please follow our Terms of Use.
###
Tagged Levered Learning