Companies
4th Annual Get Hired & UCSC IDEA Hub Pitch Contest on June 3, 2020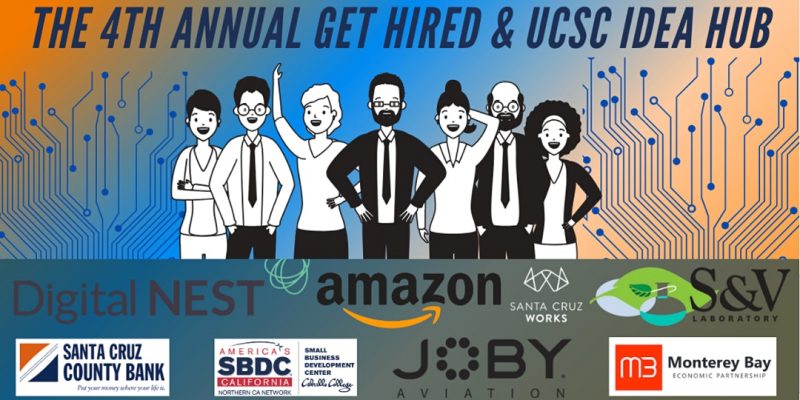 (Contributed)
May 21, 2020 — Santa Cruz, CA
200+ jobs and internships from Looker, Amazon, Joby Aviation, MB Internships, Big Data, S&V Labs, GetVirtual, SC County Bank, more
4th Annual Get Hired & UCSC IDEA Hub Pitch Contest
Wed, June 3, 2020
7:00 PM – 8:30 PM PDT
$15 general admission, free for students
LIVE STREAM
Purchase advance tickets on Eventbrite.
About this event
Connect with 10+ companies that are hiring engineers, sales, support, and marketing, including:
Looker
Amazon
Joby Aviation
MB Internships
Big Data
S&V Labs
GetVirtual
SC County Bank
and more
Plus, sit-in on unique environmental & social-focused startup pitches from UCSC's Center for Innovation & Entrepreneurial Development. After the pitch contest, you will have the opportunity to cast your vote for the 2020 IDEA Hub Pitch Contest People's Choice Award.
###