Events
April New Tech Meetup: Meteor, CREOpoint, Mainstreets/Favr, IDEASS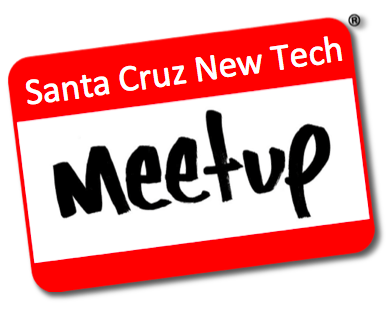 (contributed)
March 26, 2015 — Santa Cruz, CA
The Santa Cruz New Tech Meetup has announced the lineup of companies presenting on April 1, 2015 (no joke). All the usual: Doors open at 6pm. Admission is $10, and includes food, beverage, and live music. Attendance limited to 250 so RSVP now.
Santa Cruz New Tech Meetup
Wednesday, April 1 , 2015
Doors open at 6pm
Cruzio building, 877 Cedar St., Santa Cruz, CA
Price: $10. Food & Beverage included
RSVP here
For the April 1, 2015 Santa Cruz New Tech MeetUp, these companies will present:
• CREOpoint – an intelligently curated-news site for professionals who don't have time to chase down the numerous media and social feeds related to their interests.
• Meteor – the essential and awesome open source platform for building web and mobile apps in pure JavaScript.
• Favr by Mainstreets – the stealth Santa Cruz company is finally ready to show us Favr.
• IDEASS – it is that time of the year again when we get to peer into the Think Tank of UCSC IDEASS projects.
Learn about hot new technologies and mingle with 200+ fellow entrepreneurs, investors, bloggers, and tech enthusiasts. See you there!
Details: http://www.meetup.com/santacruznewtech/events/220961777/
###
Tagged Santa Cruz New Tech Meetup