Companies
Poly Introduces the Blackwire 8225 with Advanced Hybrid Active Noise Cancelling and Acoustic Fence Technologies to Dramatically Reduce Distractions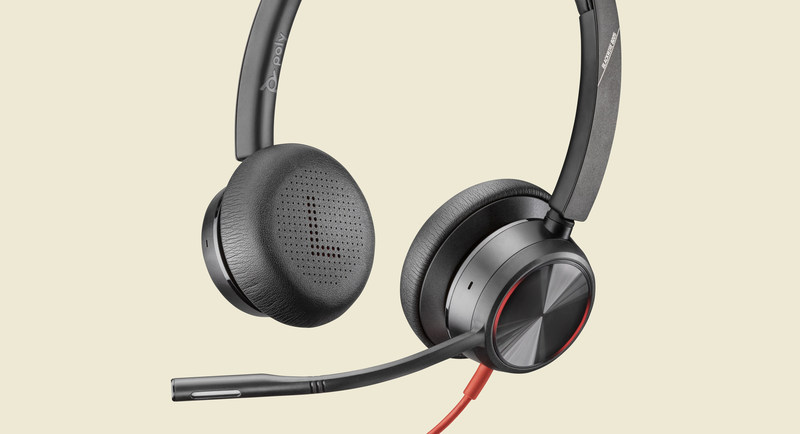 (Contributed)
May 19, 2020 — Santa Cruz, CA
Blackwire 8225 is a premium corded USB headset with advanced audio features designed to reduce distracting background noise and deliver uninterrupted communications
Plantronics, Inc. ("Poly" – formerly Plantronics and Polycom) (NYSE: PLT), a global communications company that powers meaningful human connection and collaboration, today unveiled the latest addition to their legendary Blackwire line, Blackwire 8225, a premium corded plug-and-play USB headset. Blackwire 8225 combines advanced audio features to significantly reduce distracting background noise, further enabling today's need to work from anywhere.
The Blackwire 8225 is easy for IT to deploy and manage and is designed to drastically reduce the noise and distraction that comes with every style of workplace – from the home office to the traditional office. Three settings of advanced hybrid active noise canceling (ANC) technology allow users to adjust, to fit their work environment, and seamlessly tune out distracting household noises such as vacuum cleaners, or workplace chatter from colleagues. A noise-canceling microphone enhanced with Poly Acoustic Fence technology ensures users sound crisp and clear from wherever they work by automatically reducing distracting background noise, like nearby talkers or dogs barking, so that the only sound heard on the other end of the line is clear, premium audio of the speaker talking.
"A consistent complaint we hear from our customers across various workspaces is the challenge of dealing with noise and distractions that can make you less productive," said Roger Ogborne, global solutions marketing at Poly. "The new Blackwire 8225 joins our extensive suite of headsets, designed for everyday wear, with the latest acoustic innovation so IT leads and end-users can feel confident in their experience, no matter where they are."
For IT managers looking to outfit their workforce with the right devices to drastically reduce distractions and noise, the Blackwire 8225 Series is an easy to use, plug-and-play solution. Along with its intuitive, stylish design, the Blackwire 8225 delivers exceptional enterprise grade audio performance – even in the noisiest environments. To oversee and improve workforce fleet deployment, IT teams can remotely manage the Blackwire 8225 with Plantronics Manager Pro, a software as a service solution sold separately.
For Microsoft Teams users, Blackwire 8225 offers a Microsoft Teams version to support an easy collaboration and communication experience. A dedicated Teams button provides instant access to the Teams desktop application for a seamless call, meeting, or collaboration opportunity.
"Today, more than ever before, workers are desperately in need of tools that allow them to concentrate during calls and meetings, block-out background noise, and enable one's ability to work and communicate, effectively," said Alaa Saayed, information and communications technology industry director and fellow, Frost and Sullivan. "Poly's Blackwire 8225 uses Acoustic Fence technology to shield any sounds besides the speaker's voice, and its hybrid active noise cancellation technology provides the user with a much more advanced noise blocking experience, leaving both the end-user and the far-end with a premium audio experience."
For more information on Blackwire 8225 and the Blackwire headset portfolio, please visit: poly.com/Blackwire-8225
About Poly
Plantronics, Inc. ("Poly" – formerly Plantronics and Polycom) (NYSE: PLT) is a global communications company that powers meaningful human connection and collaboration. Poly combines legendary audio expertise and powerful video and conferencing capabilities to overcome the distractions, complexity and distance that make communication in and out of the workplace challenging. Poly believes in solutions that make life easier when they work together and with our partners' services. Our headsets, software, desk phones, audio and video conferencing, analytics and services are used worldwide and are a leading choice for every kind of workspace. For more information visit www.Poly.com.
###
Tagged Plantronics, Poly