Companies
Commonwealth Care Alliance Uses Looker to Monitor Impact of COVID-19 on Urgent and Evolving Member Needs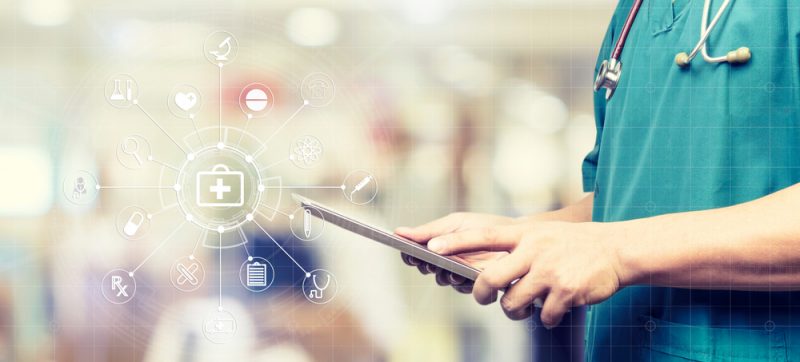 (Contributed)
May 12, 2020 — Santa Cruz, CA
Tailored actionable patient data gives clinicians visibility into member needs amid the pandemic, including medication refills, meal delivery and social interaction
Looker, a leading data platform, today announced that Commonwealth Care Alliance® (CCA), a nationally recognized, not-for-profit, community-based healthcare organization, is leveraging Looker's capabilities to guide and monitor delivery of critical aid to its members and patients during the COVID-19 pandemic. CCA's consumer-focused and data-informed approach provides a detailed understanding of how the individuals they serve are being impacted by the COVID-19 pandemic, including their potential risks and needs.
Utilizing Looker and Google Cloud Platform (GCP), CCA has built analytics data architecture that delivers valuable information and predictive insights to its clinicians, who care for individuals with complex health needs. Within a single day, CCA was able to deploy dedicated COVID-19 monitoring dashboards to each clinician, while infusing actionable COVID-19 information across existing dashboards.
"CCA members have significant medical, behavioral health and social needs, so it is important that we innovate, provide and coordinate the highest quality, individualized care in a way that is fast and flexible," said Christopher D. Palmieri, President and Chief Executive Officer at Commonwealth Care Alliance. "As we gather updates on our members and from the community, we can then provide CCA clinicians with almost instant access to critical information. The combination of Google BigQuery and Looker has allowed us to focus our efforts on what matters most – providing the highest quality of care and improving the health and well-being of the individuals we so proudly serve."
Over 400 CCA clinicians have received tailored action boards that consolidate clinical data, including COVID-19 information, and highlight the most urgent matters including environmental and personal risk factors.
CCA's dedicated COVID-19 monitoring dashboard and action boards can focus on virus hotspots and at-risk members based on factors such as location, age, pre-existing conditions and environment. As the pandemic has progressed, the dashboards have evolved to include the growing impact that challenges such as cancelled elected surgeries and changing availability of social support services are having on its members.
"What CCA is doing is a perfect illustration of why reliable data is so important with such a fast-moving virus," said Daniel Mintz, Chief Data Evangelist at Looker. "To help consolidate all the COVID-19 data available now and in the days to come, we created a Looker Data Block. The Block makes it easy for people to integrate these public data sets into existing workflows so they can better understand what's happening and take data-driven actions to react, much as CCA did."
For more information, check out:
About Looker
Looker is a unified platform that powers data experiences and delivers actionable business insights to employees at the point of decision. Looker integrates data into the daily workflows of users to allow organizations to extract value from data at web-scale. Over 2000 industry-leading and innovative companies such as Sony, Amazon, The Economist, IBM, Etsy, Lyft and Kickstarter have trusted Looker to power their data-driven cultures. Looker joined Google Cloud in February 2020.
About Commonwealth Care Alliance
Commonwealth Care Alliance® (CCA) is the not-for-profit, community-based healthcare organization whose mission is to improve the health and well-being of people with significant needs by innovating, coordinating and providing the highest quality, individualized care. CCA is a nationally recognized leader in providing care for high-cost, high-needs individuals through a proven model that improves quality and health outcomes while reducing overall costs of care. In Massachusetts, CCA's two health plans serve over 37,000 members who are dually eligible for Medicaid and Medicare, and for four consecutive years, CCA's One Care plan earned a top rating from a consumer survey conducted by the Centers for Medicare & Medicaid Services.
Tagged Looker