Companies
Will the last BI vendor please turn out the lights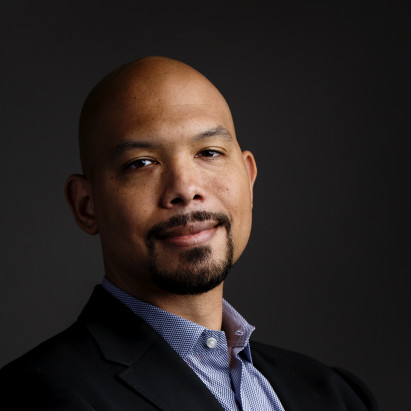 By Nick Caldwell
Chief Product Officer at Looker
June 6, 2019 — Santa Cruz, CA
(Photo above: Nick Caldwell is the Chief Product Officer at Looker. Source: Looker website.)
As someone who believes strongly in the potential for business intelligence (BI) to empower people and transform organizations, I have an important concern to share with every like-minded BI pro: We aren't being disrupted, it's already happened. Despite increasingly powerful dashboards and data exploration tools, traditional approaches to business intelligence are struggling to meet the expectations of the modern data-driven workforce.
Fortunately the core tenets of BI — that combining data makes it more valuable and that people are more powerful with data — are alive and well. What has changed is both the volume and diversity of data, as well as the expectations of end-users who depend on it. The result is that data demands are increasingly being satisfied with tools that simply aren't BI. This should excite us all as it presents a huge opportunity to rethink our data strategies and heighten the impact of our teams. Examining three mega-trends influencing the BI market tells us that the future looks very different and helps point the way forward.
Trend 1. The data driven workforce has arrived.
It should be abundantly clear that everyone is comfortable with data nowadays. It's embedded in our personal lives in all sorts of ways: the reviews when we shop online, fitness tracking when we jog down the street, movie recommendations when we chill on the couch, social apps feeding us the latest personalized news, and so on. This pervasiveness of data translates to the workplace as well because everyone needs data to get their job done. Not just traditional analysts. Not just quantitative marketers. Not just growth hackers. Everyone including factory floor workers, pizza delivery drivers, and even school teachers get more powerful with data.
And, although it pains my heart to say it, these modern data consumers don't expect classic BI reports, or even fancy natural-language enabled dashboards. They expect the data to come to them tailored in an interface designed specifically for the task at hand, ideally integrated into a tool they are already familiar with.
Of course we still need great BI tools for our analysts and data jockeys. But we must also be aware that there are a rapidly increasing number of data-enabled workers who view the idea of using dashboards the same way that you or I might view using a rotary phone. And that's okay. I'll claim that the future of BI doesn't look much like a BI application at all, and that you don't need everyone to become familiar with analyst tools to have an insight-driven business. People aren't going to go to BI, BI has to go to the people. This is already happening in a big way.
Trend 2. The proliferation of SaaS applications.
SaaS adoption has absolutely exploded. Think for a moment about the number of SaaS applications you've used today. I'm writing this post at 10am and I've already used Namely, Paylocity, DataDog, JIRA, and about 10 other tools — all of which I love, all of which are essentially polished user interfaces on top of rows of data.
Continue reading article here: https://looker.com/blog/will-the-last-bi-vendor-please-turn-out-the-lights
###
Tagged Looker