Companies
Digital NEST named one of the Bay Area's "Best Places to Work"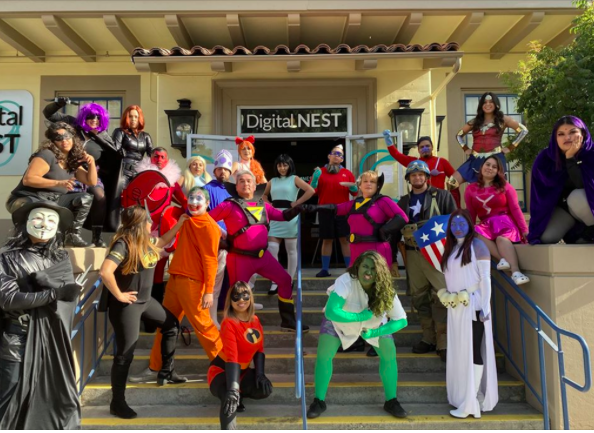 By Ahalya Srikant
Silicon Valley Business Journal
May 5, 2020 — Watsonville, CA
(Photo source: Silicon Valley Business Journal)
Watsonville-based nonprofit featured in Smallest Companies category
[Editor's note: This article has been edited to focus on Digital NEST. The original article include profiles of 25 small businesses included in the small business category.]
Each year, the smallest category for Best Places to Work is a highly sought-after prize for startups and mighty legacy companies that keep their employees happy. This year, the journal included Digital NEST Inc., in their list of Best Places to Work 2020 Smallest Companies.
The category includes companies with a range of 25-49 employees. Companies submit nominations through the Silicon Valley Business Journal and San Francisco Business Times, and their employees complete a series of questions to evaluate the company, a process facilitated by our survey partner Quantum Workplace. The employee quotes in the slideshow are taken from the Quantum survey.
"The Digital Nest is a place that promotes self growth for all its employees and strives every day to make a difference in our community. I know that what I do at my job will help improve the future of the members that we serve. I always talk about the Nest not just to those that are looking for a work opportunity but my fellow college students and friends that need a space to use our utilities or take advantage of our classes/programs. The Digital Nest helped me grow when I was in high school and now working here and being able to do that for other high school students is extremely rewarding."
Continue reading here: https://www.bizjournals.com/sanjose/news/2020/04/24/check-out-the-best-places-to-work-in-2020-in-the.html
About Digital NEST
Founded in 2014, Digital NEST is a nonprofit youth workforce development center that provides technical and essential "soft" skills training to prepare young people for academic success and the ability to prosper in the 21st Century workforce. Serving predominantly Latinx youth in the ag and rural communities of Salinas and Watsonville, CA, the NEST is a safe, collaborative space for youth between the ages of 14 to 24, and has connected more than 2,500 vulnerable youth to digital technology, skill-based, STEM-inspired training programs, and a transformative community of mentors and advocates.
###
Tagged Digital Nest